How to Backup Your WordPress Website To Dropbox Using Top 5 Backup Plugins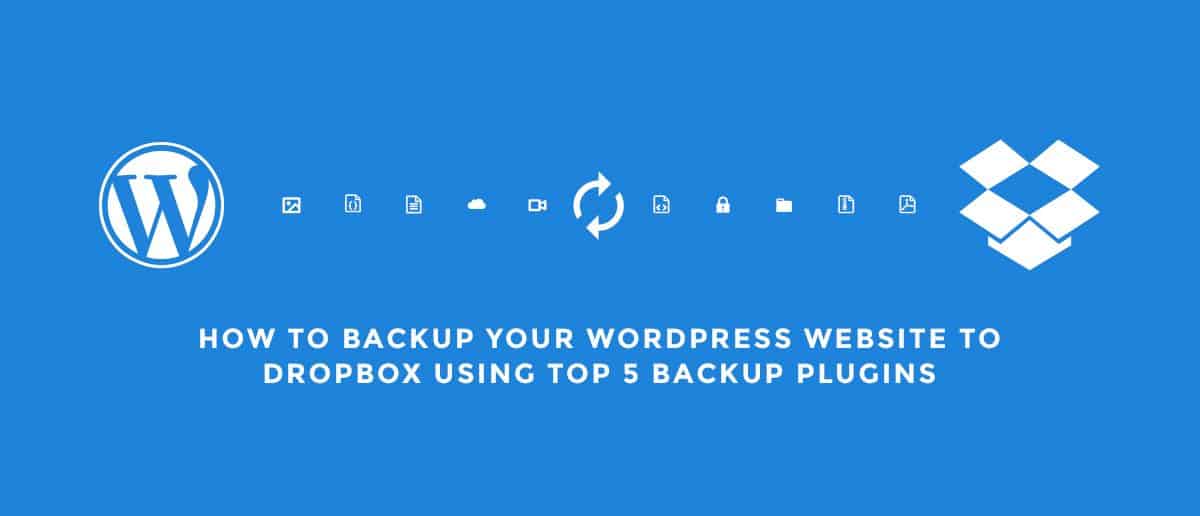 Imagine you are going on vacation with your friends, you've saved all year to have one week off. When you're already stepped into your way to vacation. You came to know your website is hacked and you lost your hard work without taking proper website backup. If you are here to know the name of a backup plugin to take your website backup in a smart way, Dropbox comes with the great solution.
Worth saying, Specify by Dropbox, more than 1 million documents are being secured at regular intervals and 500 million records are getting out of danger day by day. That's why Dropbox is turned to an essential tool for webmasters, and to make the backup process easier, you will find lots of Wordpress plugins are ready to handle the backup process. The plugins are available both free and paid versions, where you can repeatedly perform your file backups and store them in your Dropbox account. For your convenience, I have made a list of WordPress plugin, have a look them below.
01. BackupBuddy

Backupbuddy is another creative backup service with multiple advantages will meet up you with an easy interface service prepared by iThemes. Though this plugin is premium, it will make easy to solve your problem. It comes with a super interface for your easy understanding. For further backup, its automated backups can save your data easily connected with Dropbox account that means you always have to connect with Backupbuddy. Backupbuddy gives the multiple backup services that will help you to save your data in different part of Amazon S3, Rackspace, FTP, hard drive, Stash, email and Dropbox.
02. Out-of-the-Box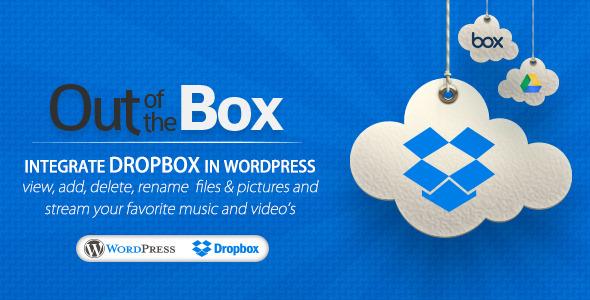 Variation differs generation to generation and Out-of-the-Box do the same. Unlike the other plugins, Out-of-the-Box continuously shows their creativity to save your data from your site. It doesn't mean another plugin is bad; Out-of-the-Box uses new features with following the method of cut your cloth according to your cloth.
Out-of-the-Box comes with an extra facility to save your data directly from your WordPress page. You can use your Out-of-the-Box as a gallery, file browser, and audio or video player. Also, you can rename your file, folder and include with the multiple user options. Out-of-the-Box treats Dropbox as online stockpile that is coordinated into your webpage rather than simply a backup admin.
03. WP Dropbox Dropins

Do you want to save your file in robust way? Here you can choose WP Dropbox Dropins and it is absolutely free to use. WP Dropbox Dropins is famous among the developers because of its two type mechanism one is the saver and the other is the chooser. You can save any file to Dropbox with a mere click and the others help to restore specifically files from Dropbox to the website. A javascript module controls all kinds of transferring works from Dropbox to your website. Here you can use shortcodes, authentication and lots more. So grab it and backup your website.
04. Post via Dropbox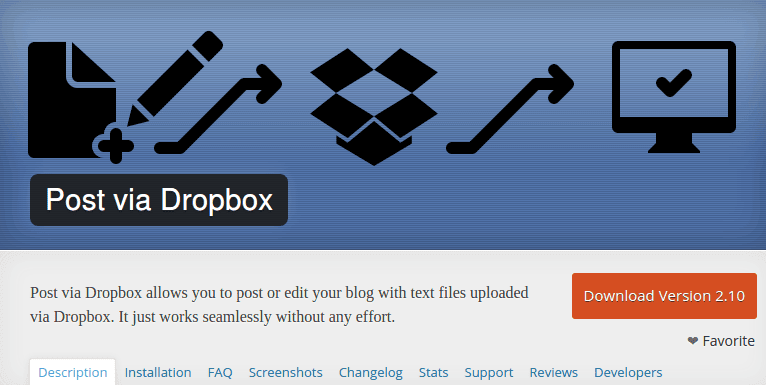 Post via Dropbox allows you to create WordPress posts by uploading text files to your Dropbox account. When you create and upload a text file, this plugin fetches it from your Dropbox account. Unsurprisingly it utilizes the content record's name as the title, yet you can similarly differentiate your own particular titles, classes, labels, and so on. its another feature Markdown formatting will help you to format your post inside the content document. Basically, text editors love this very much.
05. Backwpup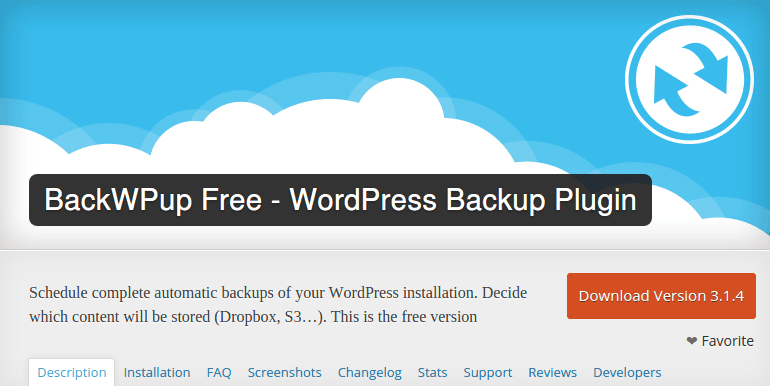 Backwpup is another amazing free backup plugin that spares your complete installation to Dropbox, or one of a few other distributed storage arrangements including a particular hard drive. Think of your advantages, it will restore your WordPress site in the different format.
But don't worry this free version will let you free to do whatever you want, like database backup, export the XML file, install, repair and optimize your database and restore your site in different cloud backup services including Dropbox.
You can use it in the latest version of WordPress and you will love it. It has been downloaded about 1.1 million times from the time of my writing.
Conclusion
I have intended above those plugin, which we use in our daily workflow. We have neither affiliation nor have any other interest. We've made the list to your decision easier for selection of backup plugins. If you know the name of any other plugin, that helping you a lot, please add in the comment below.