Hello DigiCom - Easiest Way to Sell Digital Download Through Joomla!

After 10 months of countless effort and 1384 commits, I'm proudly presenting 'DigiCom', our digital product selling software for Joomla! DigiCom is the first eCommerce extension for Joomla that allow you to sell your digital product seamlessly. It has all started from the point of scratching our own itches, huh!! while solving our own problems the product evolved as a de-facto digital commerce solution.
DigiCom is an open source, free to use, and is actively maintained by ThemeXpert team.
Single and Bundle Product
You can sell both single as well as bundle product. We took the aspect of bundle product in a whole new level, you can select single or multiply category as bundles. Every time you add new product into that bundle it will be available for the customers.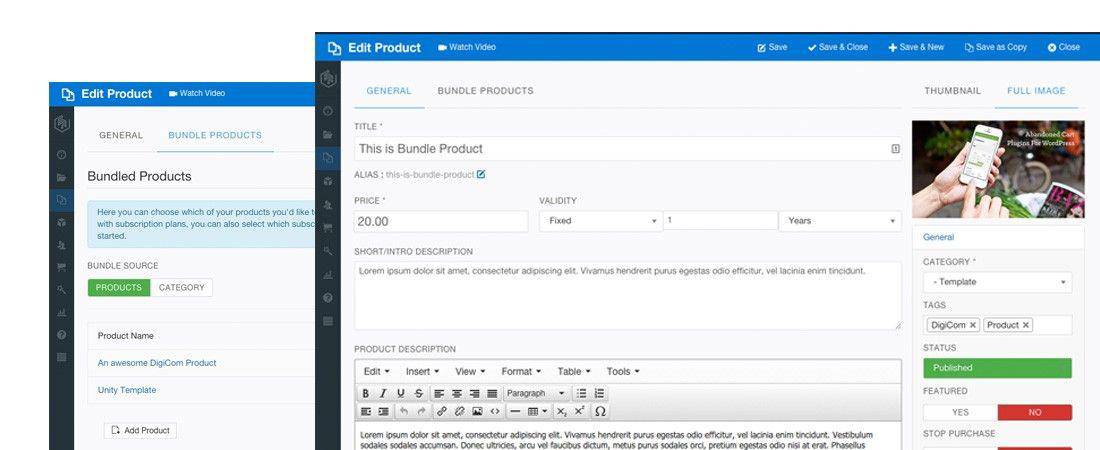 Not ready to sell the product? You can use the catalogue mode and display product without any 'Buy' button.
Drag and Drop file uploader
Forget about the FTP and other stuffs, upload file instantly from your computer through our file manager.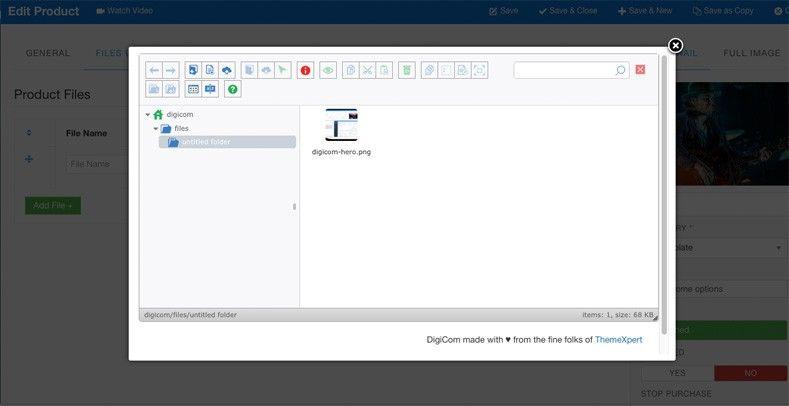 Reporting
Get a glimpse of your current monthly selling log from dashboard and also get extensive report anytime, thanks to our advanced reporting system. You can track a single product record and the way it's performing. We've plan to add more metrics on coming version.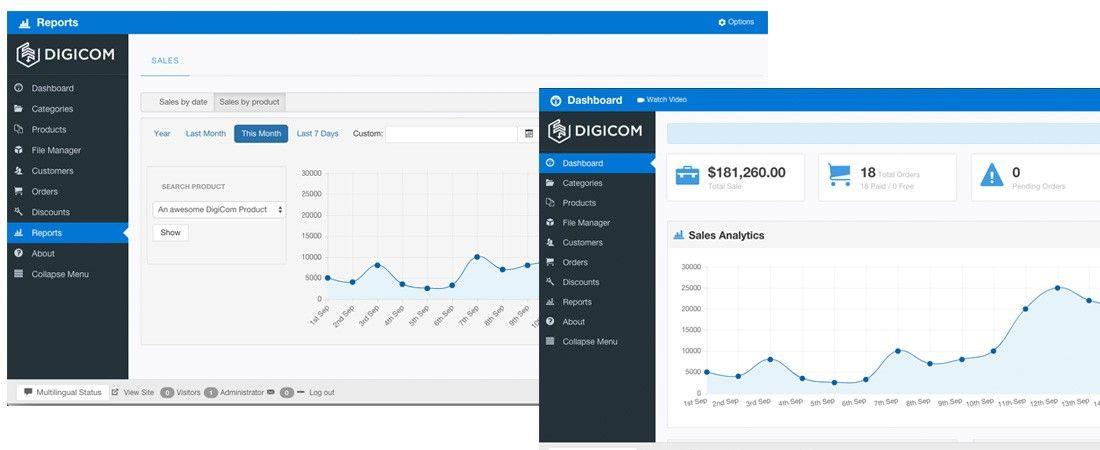 Customer Management
Get insight of your customers and their orders in one place. You can ask for more details of the customers while they register your site or after they purchase any product.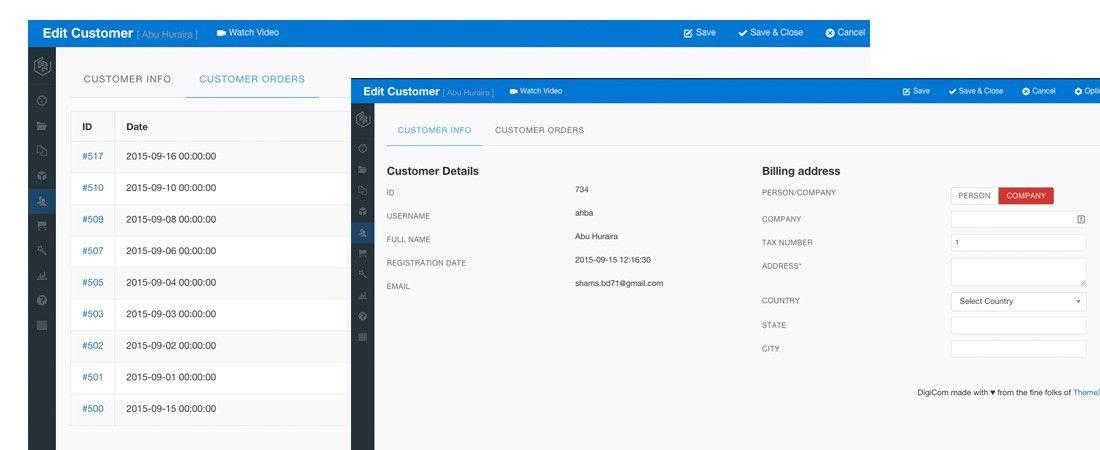 Order and Logs
Extensive details of orders and events fired after every order. You can see customers and system activities like email, download and other details, thanks to our logging mechanism that keep record of everything.
Beautiful Inside out
This is our regular job to make something beautiful and DigiCom is no exception to that moto. We took the Joomla extension design into a whole new level and implemented material design on DigiCom admin.
Discount Management
Create discount for all product or selective one, DigiCom handle them all. With its auto unpublished features discount de-activate automatically when your campaign is done, no manual labour.
Addons(aka Extensions)
We have made DigiCom completely module and add-ons based. We already developed a lot of add-ons and hoping to release them once they pass our unite test. Now there are multiple add-ons available on our add-ons directory including Payplans Migration.
What's Ahead?
DigiCom's development doesn't stop here. We are continuing to develop new features, address any issues discovered by users as they are reported.
The next step for DigiCom is handful add-ons collection. This includes some payment gateway integration, review and rating system, versioning, marketing automation etc.
In terms of documentation, store/website owner doesn't need any written manual because we already made video, which are available on respective DigiCom pages. We are working for developer doc right now.