DigiCom RC1 Released - Reporting, ACL, Logs and More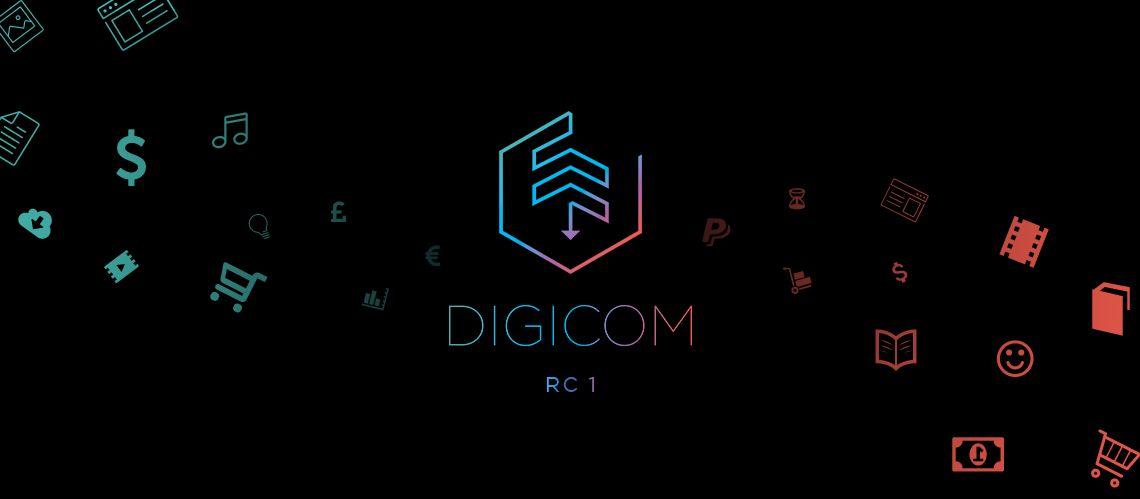 The day of waiting is over. The release candidate for DigiCom is now available.
After 5th beta release, we're working harder to ship our flagship extension as quickly as possible, and finally we've succeeded. In the RC version of DigiCom we've made more then 25 changes in 279 commits to squash all aroused bugs, refactor some parts and develop new features.
Interactive Reporting 
To understand, track and improve the total mechanism of your Digital store, reporting is mandatory. Now you can keep your bird's-eye view on every individual product selling to each order placement from the following reporting section no time date and time is matter. This is just the beginning and we'll continuously improve this features.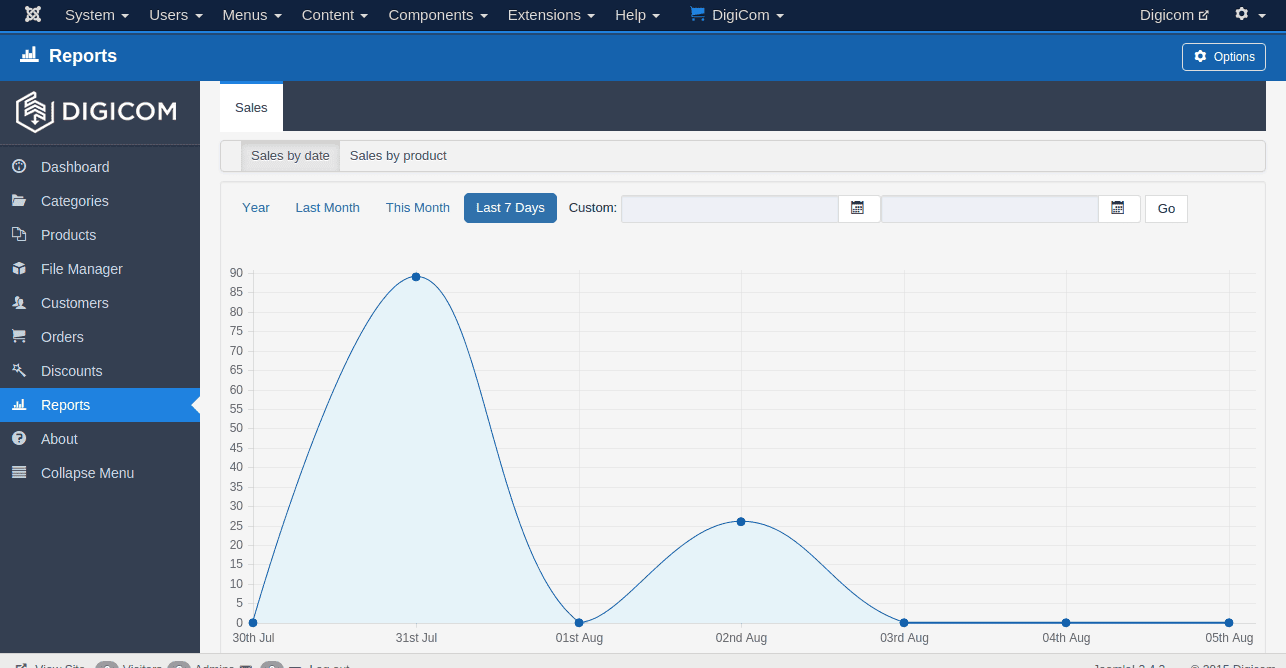 Installed Add-ons list
Finding out the installed and uninstalled joomla plugins generally takes time. Sometimes It may take you to dive into a couple of pagination or type in the search box for the plugins you're looking for. But in DigiCom, its simple. Click on the options button from the top right corner of the screen, you can notice, all DigiCom specific installed add-ons(plugins) are listed with published and unpublished status.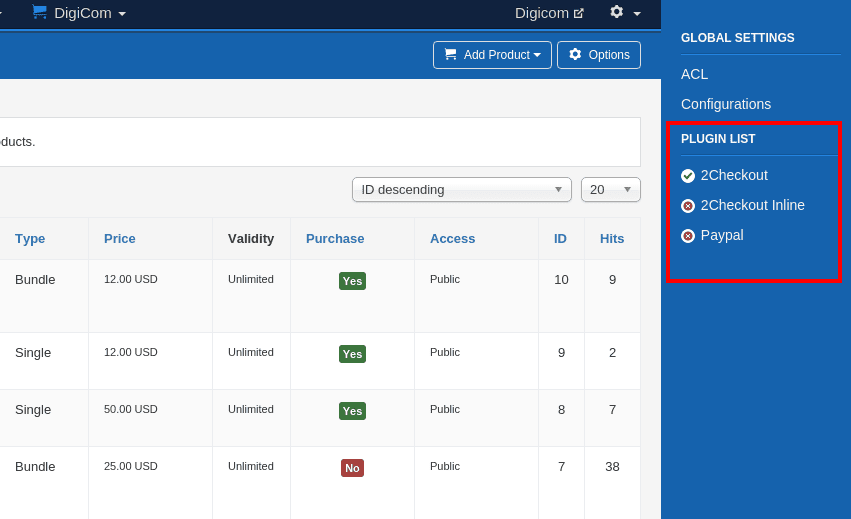 Explainer Videos
We've spent reasonable amount of time researching UX of DigiCom and this is the best feature to get you started with any section in no minutes. We are working on extensive written documentation of DigiCom but we believe this videos will help you to understand the features easily. 

Enable required plugins with DigiCom installation
Enable/Disable required plugins after installation is boring and didn't meet our UX standard. So we decided to enable all required plugins when you install DigiCom. It will reduce your time and pain.
ACL Settings
We have implemented ACL in DigiCom so now you can control who sees what.
Logs
DigiCom stores your action log for reporting purpose, so that the log can easily be used for refund, fraud case and other legal purposes.
RC means we think, we're done with core features, but while covering millions of users and theme, it's possible we might have missed something. If you guys comes with new bug report or any issue we would release another RC for DigiCom. We are hopping we can ship stable version of DigiCom at the end of this month, but we need your help to get here.
We are going to migrate our own site to DigiCom in coming weeks to prove you, that DigiCom is now rock solid to use in production environment.
If you haven't test DigiCom yet, now it's high time.