15+ One Page Business WordPress Themes 2021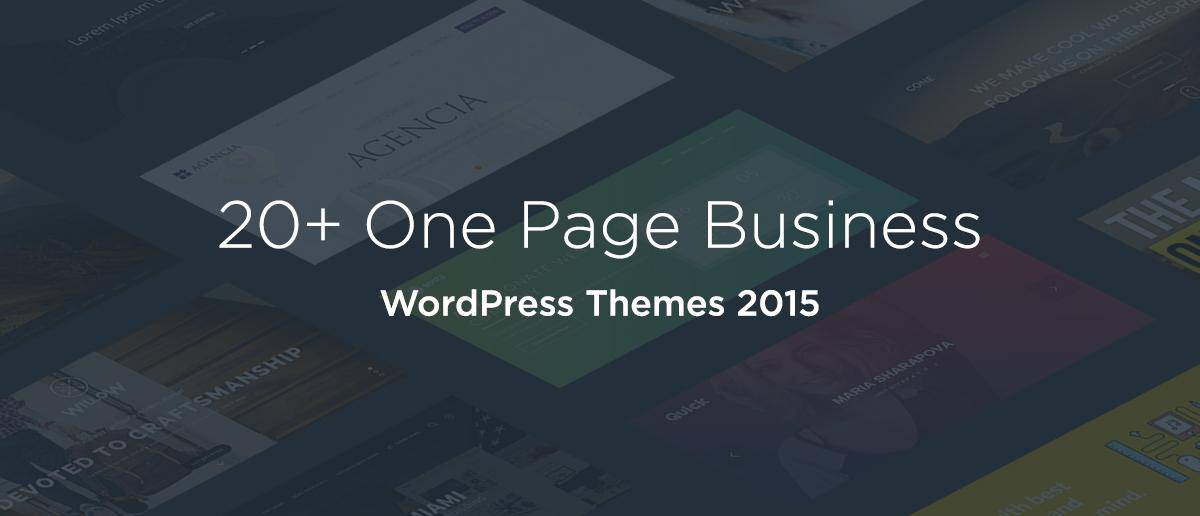 We all know business owners are rushing to bottled their WordPress website in a single page platform. But have we ever tried to figure out the reason of behind One-Page website popularity? Okay, don't worry I am here to nudge you about the ins and out of One Page website.
Well, When visitors are on an inclination to find out something on the internet, they are found in a hurry. Even I personally opened all websites found in the search engine result page with related keyword in multiple tabs, When I get into a website, my eyes spontaneously find the contents, that my curiosity is thrust for. So, I close down the tabs with an opened websites with irrelevant content in the first glance. I am not alone, All are doing the same.
A statistic shows that visitors abandon a website within 10 seconds when visitors find some irrelevant comparing which they are looking for. As a result high bounce rate and low PageRank. So, what is the solution? I obviously recommend for one page website. That contain all your site content in the single page so that visitors can have a proper idea your website in a single scroll. You might be thinking what are the key elements of an idea one page website?
This depends on your business niches, the elements could be different. Before accommodating your site content in your WordPress OnePage website, do some research. Find out the key reason for which people buy your product or find the reason why your service is worth selling. When you've properly done with information collection, place them in your WordPress one page theme in a coherent way. For your convenience, I have list out some of the best responsive WordPress one page themes, that ThemeXpert team found wonderful. Here are those.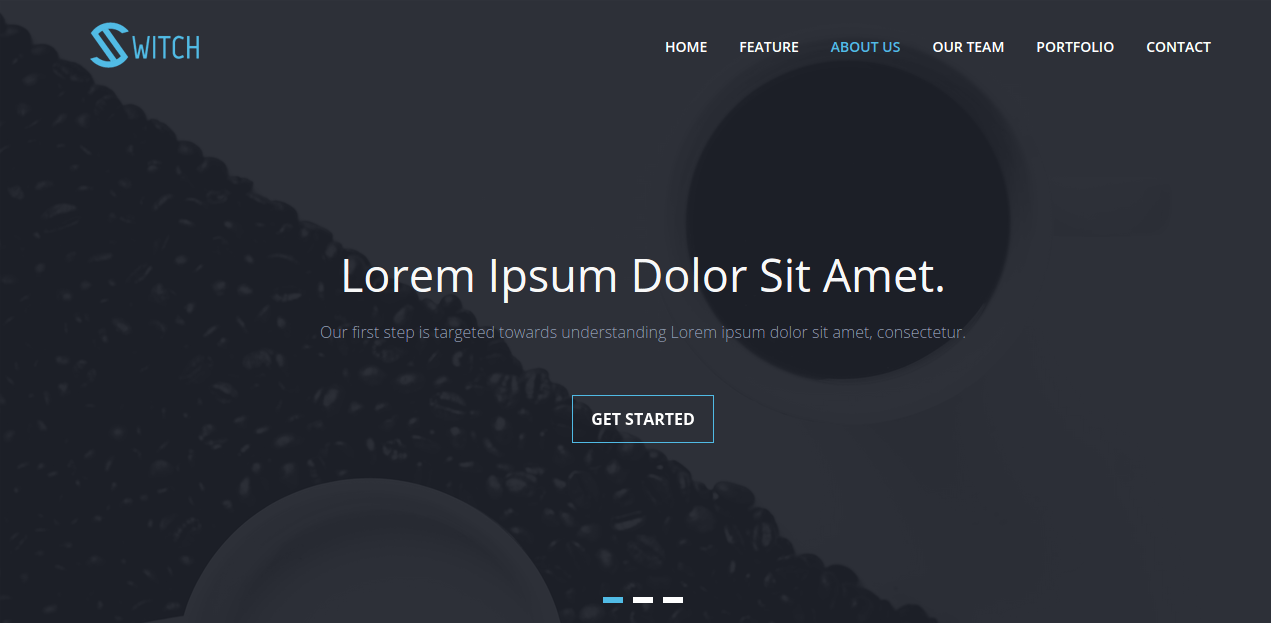 Switch is an absolute FREE one-page business and one of the most popular WordPress themes around the web. The responsive one page WordPress theme is outstandingly designed adapting modern technology and trend. The interesting fact of the theme is that every component of this business WordPress theme is well-organized and deliberately placed that anyone can easily highlight with the motto of any business and corporate niches.
Thinking about the availability of options and customizability? Let me inform you switch is developed with a simple and truly extensible option frame, Redux comes with the support of unlimited setting API, a multitude of fields type, error handling, custom field, validation type and a lot more.
More Info/ Download Now   View Live Demo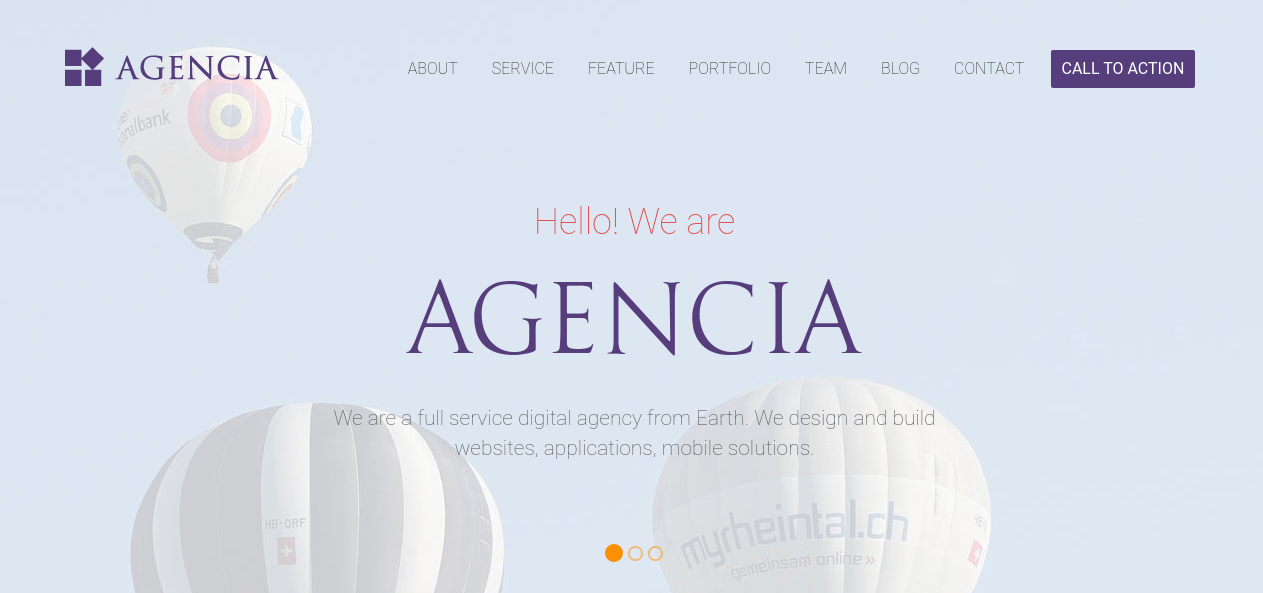 Agencia is the first premium one page WordPress theme to be released on the latest OnePager, exquisitely crafted with an aesthetic elegance to make the dawn of a new era of infinitely customizable, powerful, vibrant, engaging and mobile friendly website building. Looking forward beyond your expectation Agencia is going to fill your need.
I think you might be thinking how can a theme could be infinitely customized, right? I bet you would be believe reading my subsequent sentences. ThemeXpert has a powerful team making outstanding tool-set to make their work simple. In the way OnePager comes out which allows to quickly customize everything elements of a website infinitely. So, the day of being rigid with the same look years after years is now over. To learn about the further awesomeness about the OnePager visit the official website.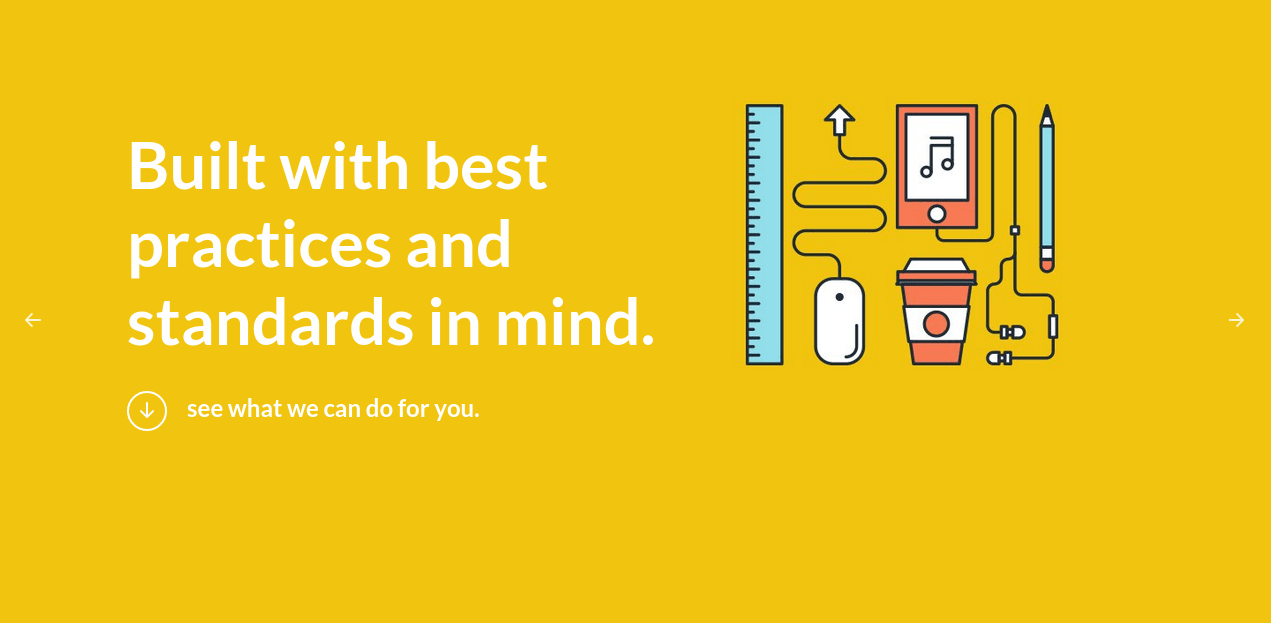 OneEngine is a FREE One Page WordPress theme developed by Elegant Theme. The Onge page WordPress theme is responsive and mobile friendly perfectly suited business like agency, graphic designer, freelancer, photography, portfolio, and more. If you are looking for Multi-purpose One page page theme without any cost, you are on the right place because you don't to spend a single dollar to have the lightning bolt One page WordPress theme.
The theme comes will tons of features that you never imagine in a Free One Page WordPress theme before. It includes Layout builder, preinstalled useful plugins, easy-to-use backend options, plus glorious design. If you want start your site right away, don't make any delay, just download it. It includes everything you need to start for a successful journey.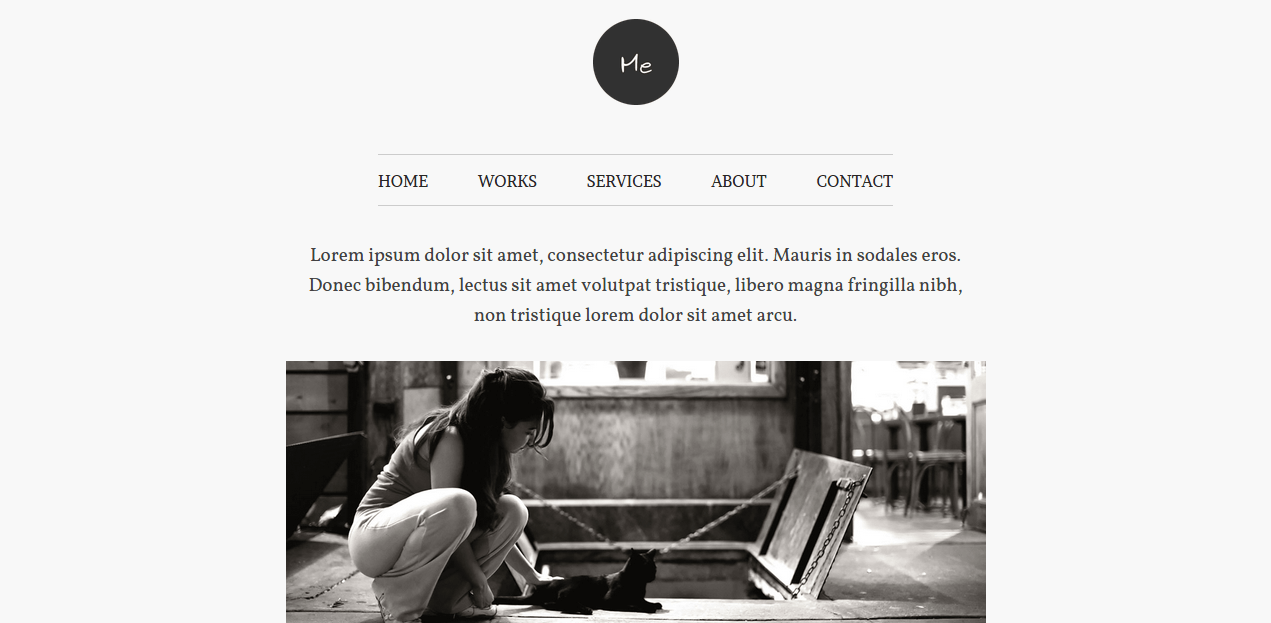 Me is an another one page Portfolio WordPress theme, the best suited for any kind of business site. The WordPress theme let you showcase their work and allure customers to buy or hire product. The template is easy to customize and easy to install. The theme the best selling and five rated WordPress theme. If you want to start right away, this will give a great company.
The One Page WordPress theme is 100% responsive that look shining everywhere you want. comes with details documentation and video tutorial. Oh, I forget about 24/7 awesome support.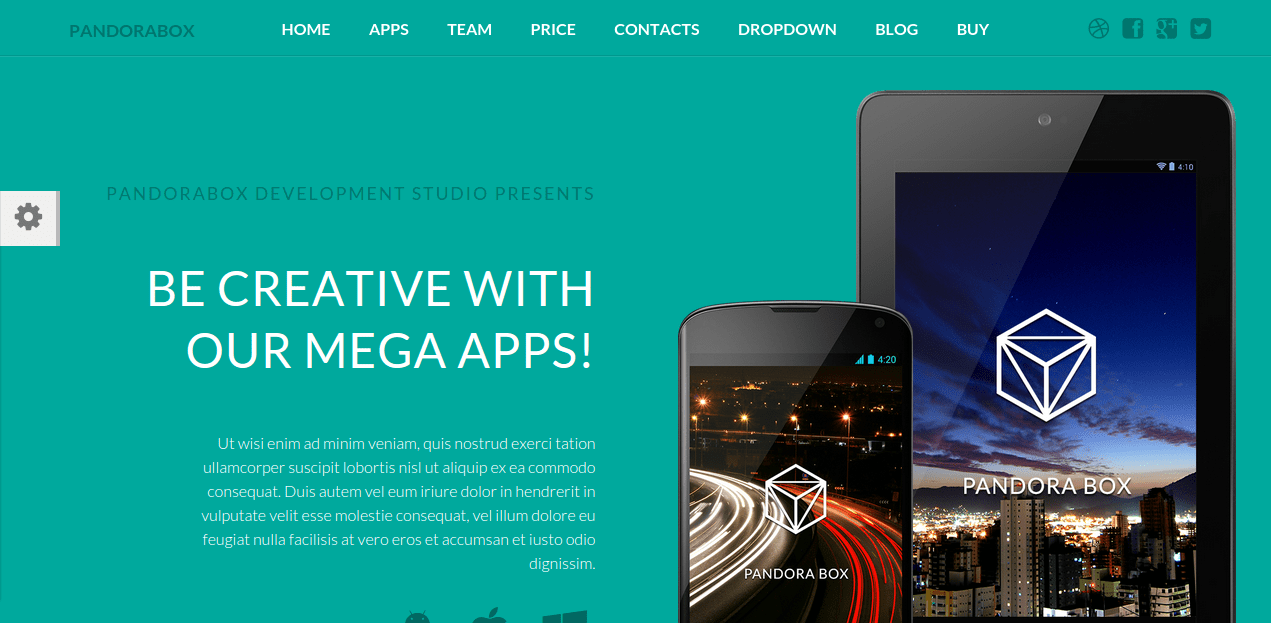 Pandora Box is one of the five rated and verbose WordPress theme, comes with tons of features in a single theme. If you want your website to look smart in every pixel brick, don't worry the theme include 650+ Google Web Fonts and unique design. Pandora Box is 100% responsive can tailor with any mobile devices look great everywhere.
The amazing feature of this themes is 3 different layout styles, color, pattern and photo background. If want to tweak anything amazing or want to enhance its feature by its developers, Pandora Box responsive One Page WordPress theme includes PSD templates.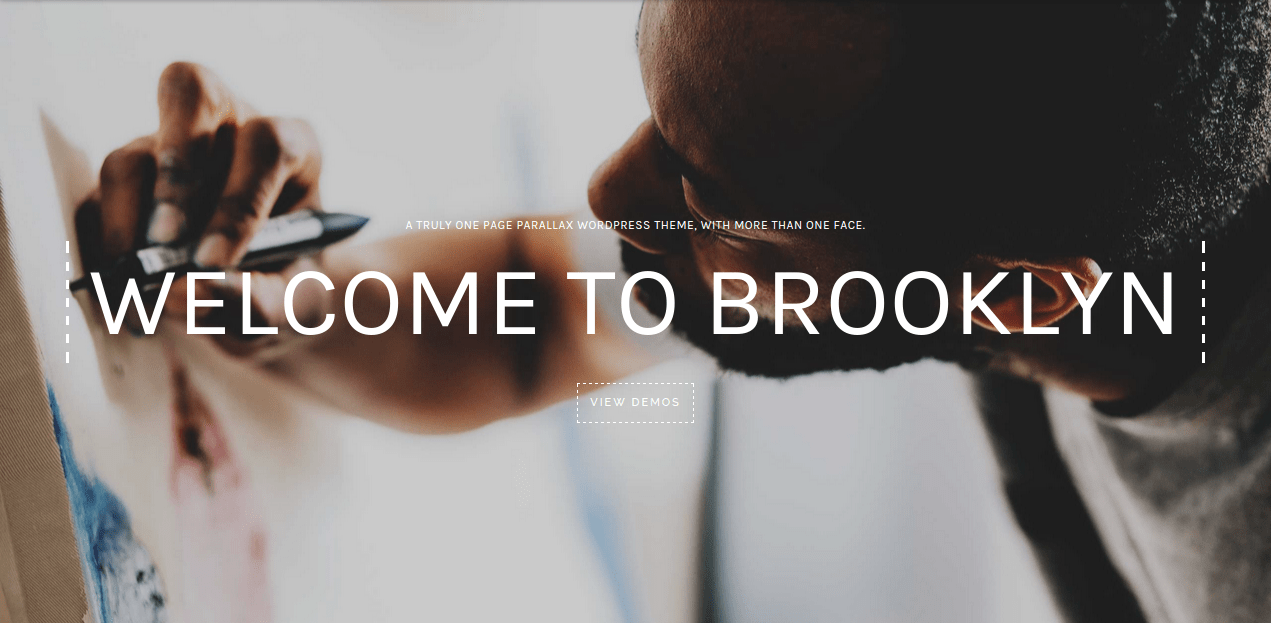 Brooklyn is a responsive One Page parallax WordPress theme with more than a single astonishing face. The WordPress theme is best tailored with sites like photographers, travel, web design agency, nonprofit, environmental organization or even as a music / video producer. Even if You can easily turn Brooklyn into your personal website.
Brooklyn looks quite professional and smart in every devices and crafted with a very professional hand. The developers programmed to give your ride of XML files and allow you install the theme in One click with demo data.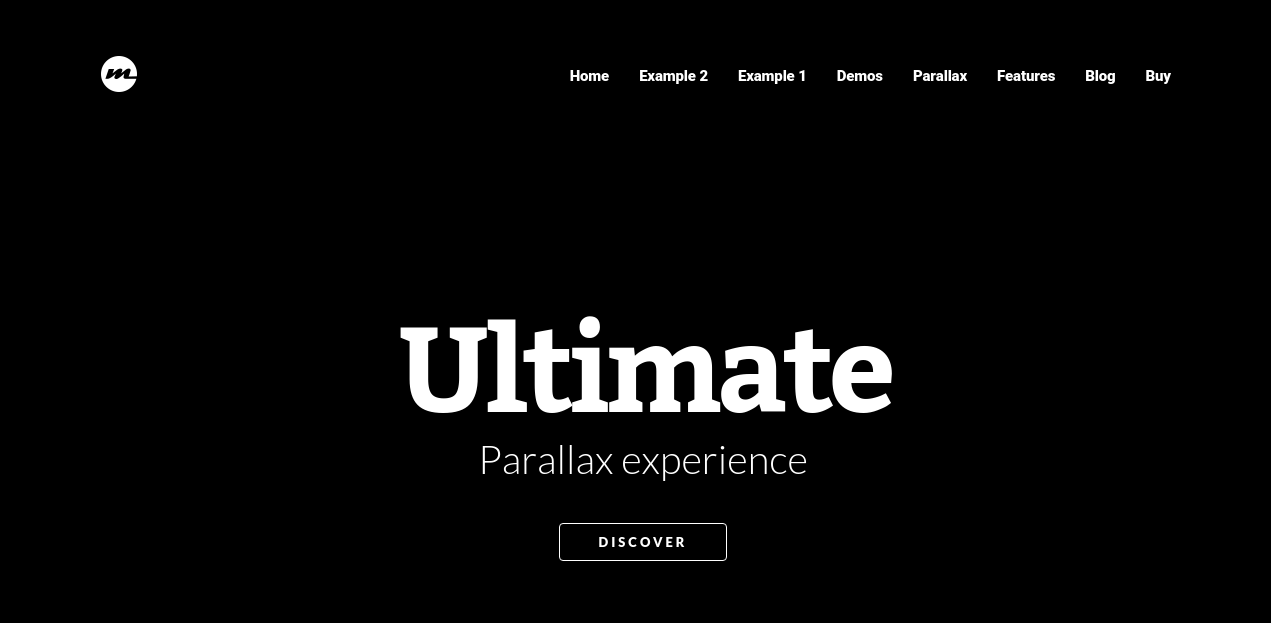 Morpheus give you an ultimate experience in One-Page Parallax themes. This is the complete solution of building fast and efficient responsive one-page/multi-page parallax websites. It will morph perfectly on your needs. With the One-click Installer functionality of this WordPress theme, you can turn your website into one of our pre-defined demos in just seconds. Forget about importing XML dummy content. That is just one-click away now!
The WordPress is carefully selected some cool Google fonts and predefined some fresh typography effects for you to use in your projects. The genius developers called it Text Types and you can find them in Shortcode Manager. Make your own combinations with them and show us what you've done. Your website will look awesome and modern! Also, this theme is Google font ready, so your headings and paragraphs can be changed easily and in no-time!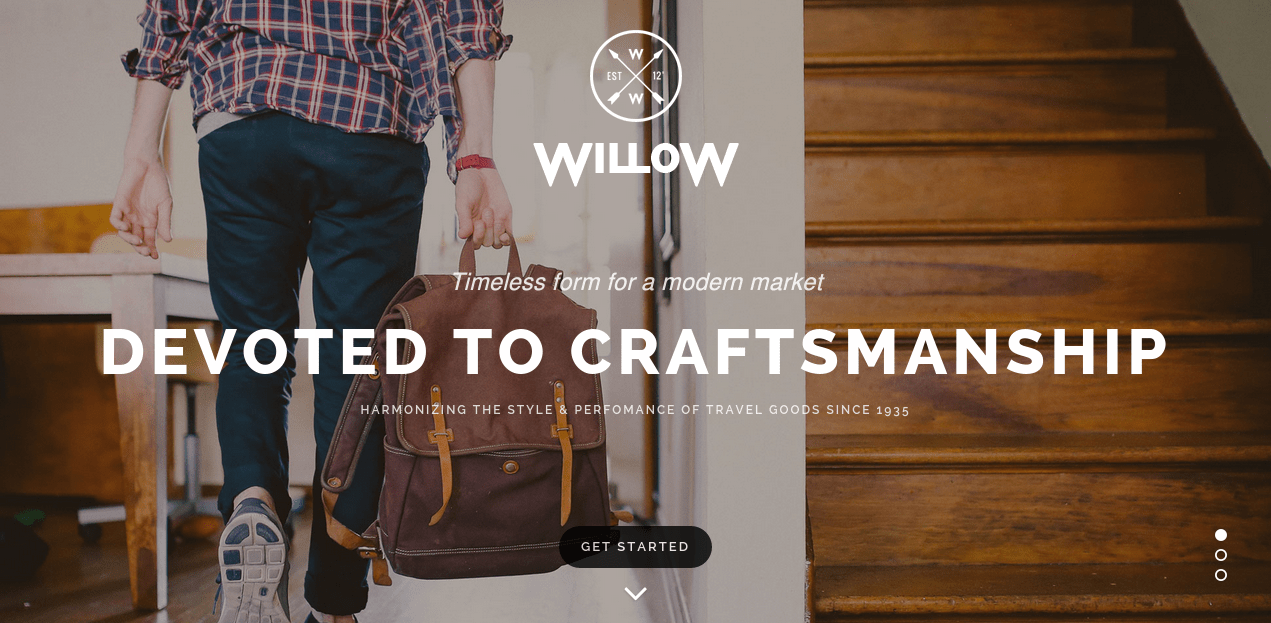 Willow offers a clean simplicity in perfect harmony with arresting aesthetics and is guaranteed to impress any audience. A robust one page multi-purpose theme, Willow is crafted to adapt to your creative and professional needs while ensuring your content is showcased in breathtaking prominence. Created in close collaboration with the talented folks at Vafpress,
Willow is jam packed with tons of premium features, not to mention Solo Pine's acclaimed customer support.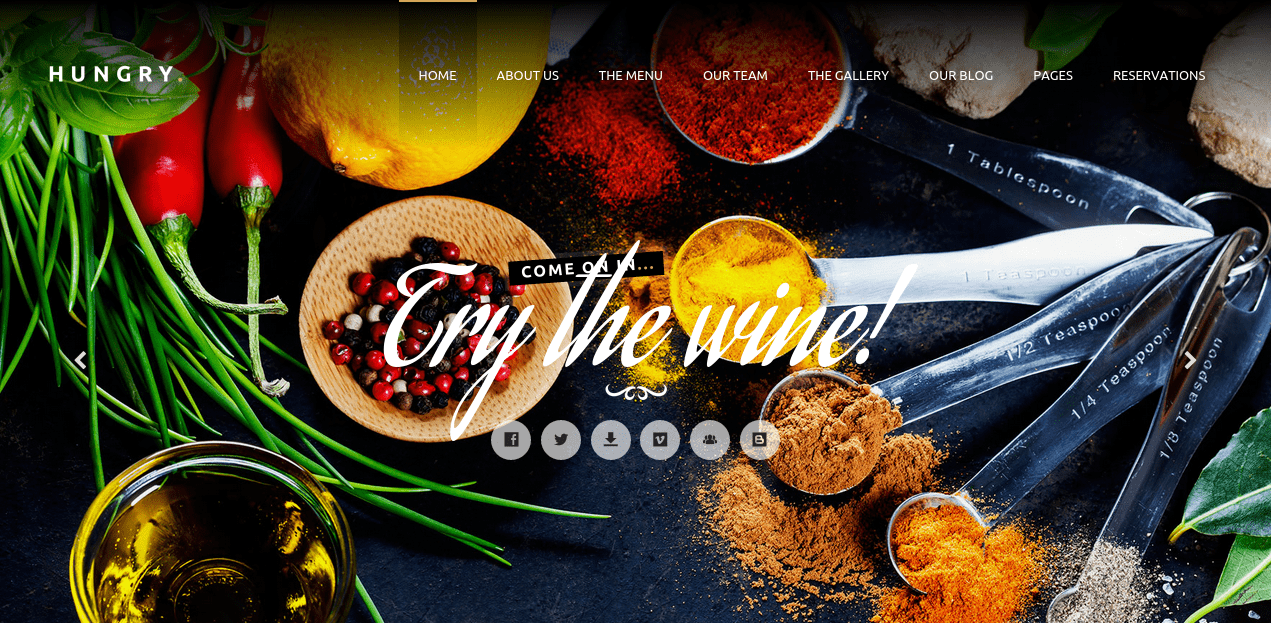 Hungry is a clean, simple, one-page WordPress theme that is ideal for any restaurant business. Its modern look, animated slogan rotator, and full-screen backgrounds are sure to be a hit with your potential diners! Easily manage recipes, menus, and appearance through custom post types and an intelligent theme options panel. Recipes in Hungry are super easy to manage thanks to WordPress's custom post types. You can also assign your recipes to as many menus as you want.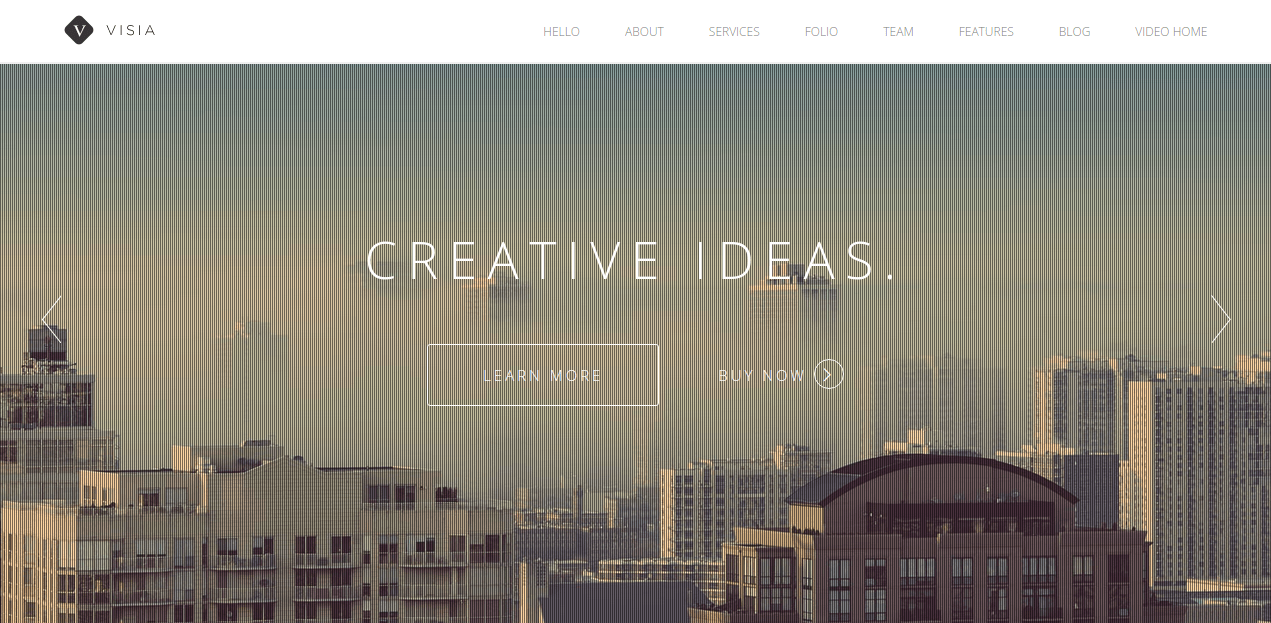 Visia is a fully responsive retina ready single page WordPress theme with a separate blog section and is suitable for any kind of creative or business use.Visia is highly optimized for both mobile and desktop platforms. Visia uses lazy-loading of images assets and compression of all required scripts, meaning not only will your website look great, but it will also be lightening fast. See below for some of the awesome features included in this theme.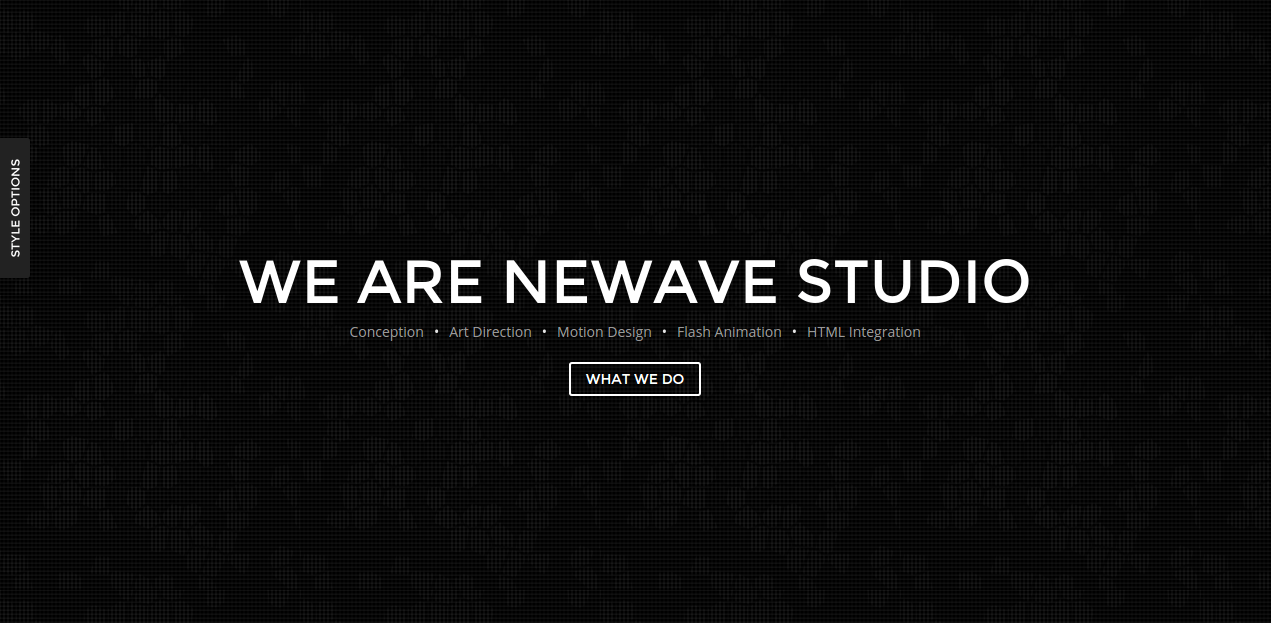 Newave is the perfect one page parallax WordPress theme that is specially designed for corporate, agency, photography or general business. The one page responsive WordPress theme comes with advanced styling customization features, you can create endless possibilities by changing navigation styles, backgrounds for each section with colors, images or patterns.
6 Home Sections, Background Video Support, Parallax Slider, Fullscreen slider, Ultra-responsive, 4 Navigation styles, customizable backgrounds(colors,images or patterns),Font Awesome icons and many more super-awesome features to keep you busy & satisfied.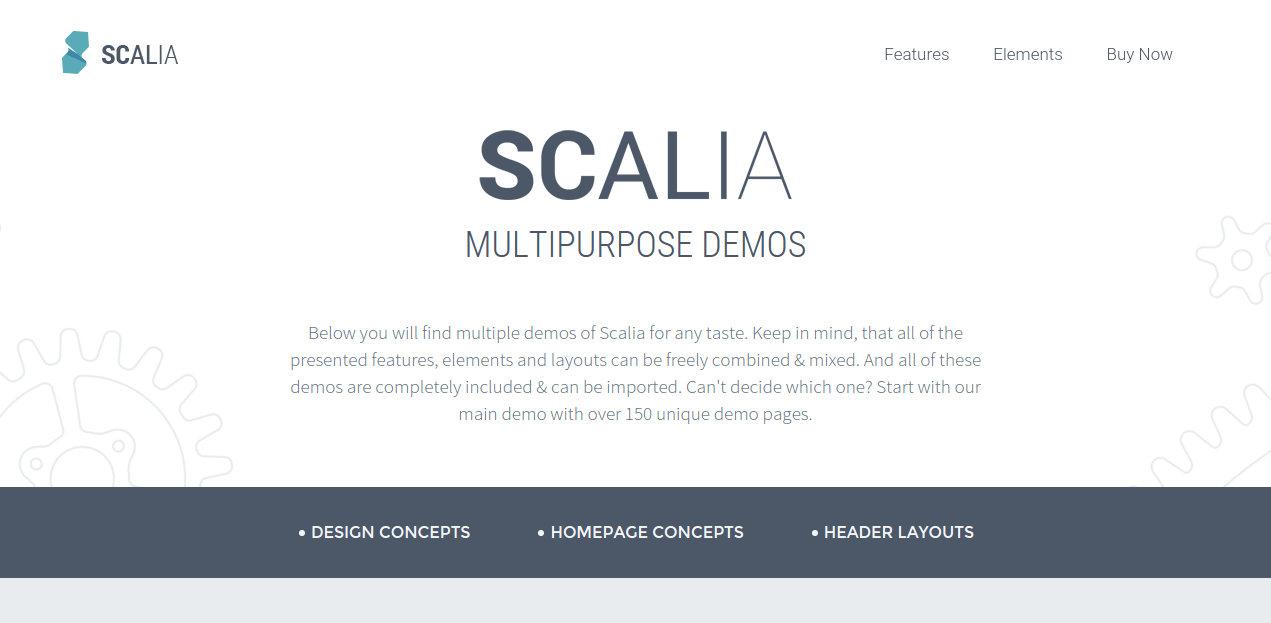 Scalia stays for scalability, power & perfection. It is a best-of-breed most advanced premium WordPress theme on the market. With Scalia you can run any website including awesome blogs, creative portfolios, powerful shops, attractive corporate & product presentations etc. Make anything you can imagine with this multipurpose theme. Check the rich diversity of our demos. All of them are carefully prepared and included for easy & quick start. Of course you can change any styles, any layout without touching a line of code. And for any questions you can ever have… just ask. Our support quality has 5 Stars!
Enjoy the diversity of Scalia! Create the site of your dreams in a few clicks with all demo content included.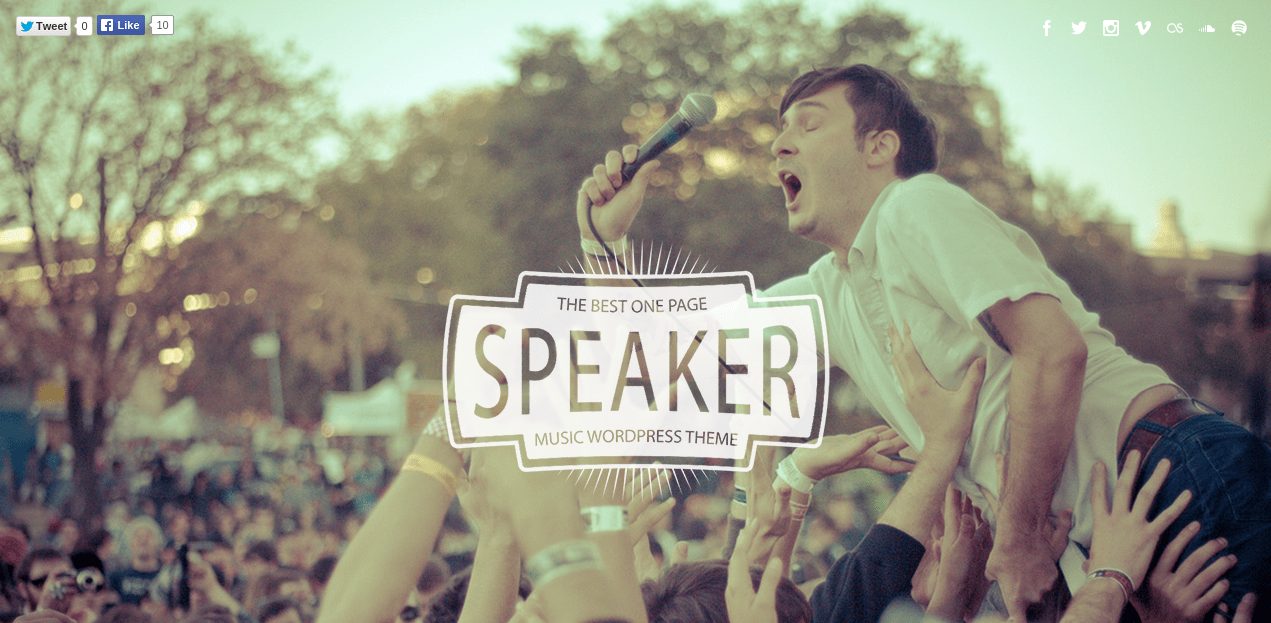 Speaker is a professional and easy-to-use One Page Music WordPress Theme. It is highly and easily customizable, ready for all devices and simple to set up. Whether you are a professional or not, Speaker includes all features you need for your band or label, to present and promote your work online. Of course, Speaker can be used for any other purpose and also supports multi pages.
If you are a WordPress beginner or an expert, you will find just what you need to create a neat Music Website to build your presence online.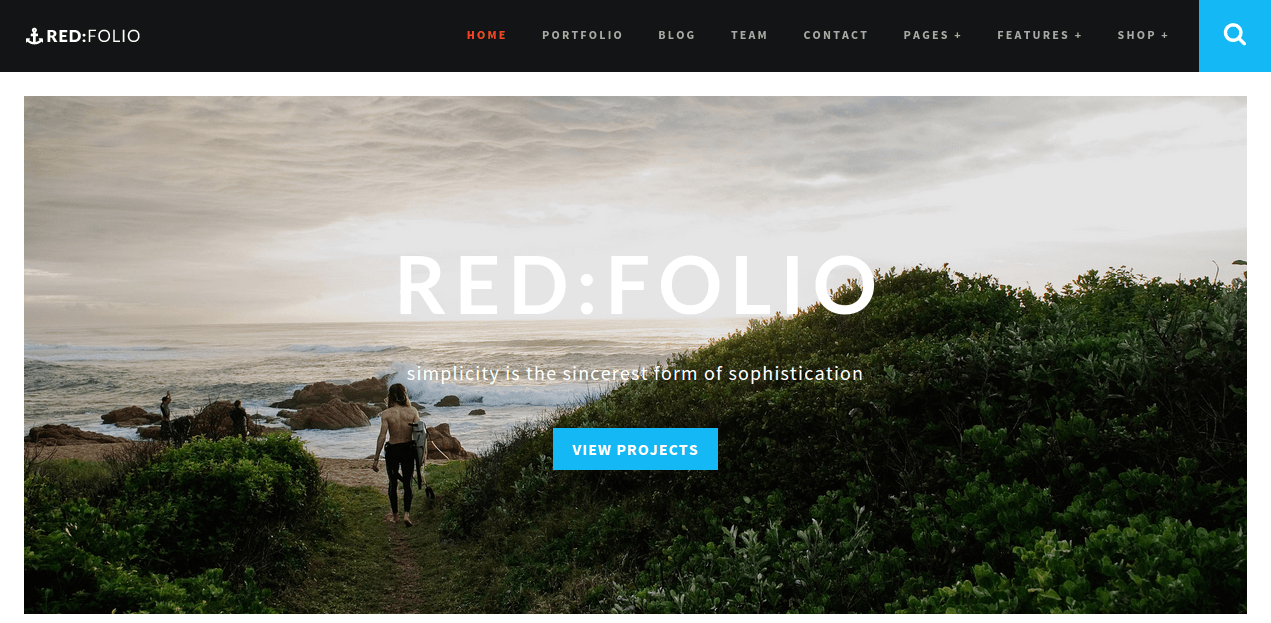 Red:folio is a premium, responsive WordPress theme, which can be used for both,One Page or Multi Page design. This theme was built with responsive styling in mind to make sure it displays nicely on all devices. With red:folio you can create unlimited portfolio sections and portfolio pages, each displaying portfolio items from multiple categories.
The portfolio items can be filtered by clicking on the category name and can be displayed in different sizes: small square, big square, landscape, small portrait, large portrait and video The goal was to deliver a theme that is easy to use, even for users with no coding knowledge. If you're a professional designer and you are putting together a site for a client, this is something that you should take a look at, as well. The simplicity of use and the special features make this theme so easy to get set up and running.
Summery
We have a just amazing OnePage Free and Premium WordPress theme included the vast list. If you think and order should be rearranged or a new item should be put in the list. Let me know with perfect reason in the comment below. I add your suggestion one the perfect reasons basis :)