Your business success depends on how fast you build and deploy your marketing website.
In other words: faster you can test new changes or add something new to your website, faster your business will grow. That's why website builder or page builder comes in handy.
Joomla backend interface often gets complicated for new users, and they switch to another CMS like WordPress.
Well, now Joomla has few powerful page builder extensions that will make you more productive and less confusing. We are going to cover five best Website builder for Joomla in this post.
Quix Page Builder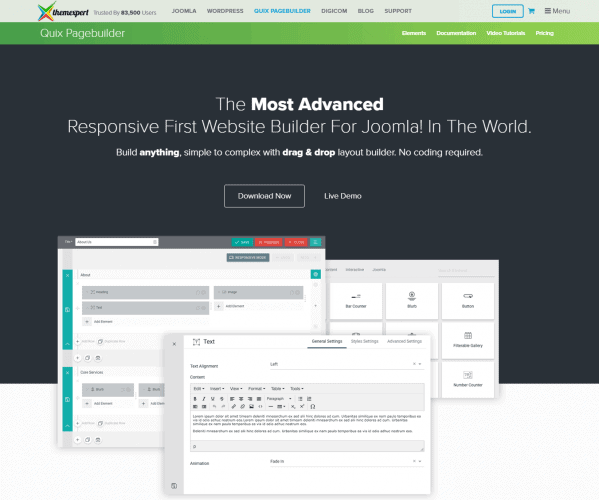 Quix comes with a surprising evolution in Joomla page building field including responsive controls, advanced drag and drops layout, a collection of 21 powerful and unique elements, and much more.
It is compatible with any template and frameworks. With its advanced caching mechanism and powerful rendering engine, Quix ensures that your website will load faster.
Quix is framework agnostic, and you can use any of you favorite front-end framework like Bootstrap, UiKit, Foundation and whatever you want.
Other page builders either work only inside the component or inside Joomla articles. But, Quix combines both power and work anywhere in Joomla through its component interface or WYSIWYG editor.
Key Features:
Responsive Controls for Layouts
Advanced Drag & Drop Layout Builder
Visibility controls
A Collection of 24 Elements
Drag and resize column size
Add column on the fly
Works With Every Framework & Template
Intuitive Content Options
Load Any Joomla Module Inside Element
Built-in Animation
Parallax Background
Keyboard Shortcut
Undo/Redo
Export/Import Layout or section
Layout and Section management as collection
Boosts Page Loading Speed Up To 300%
More Info / Download Try Live Demo
SP Page Builder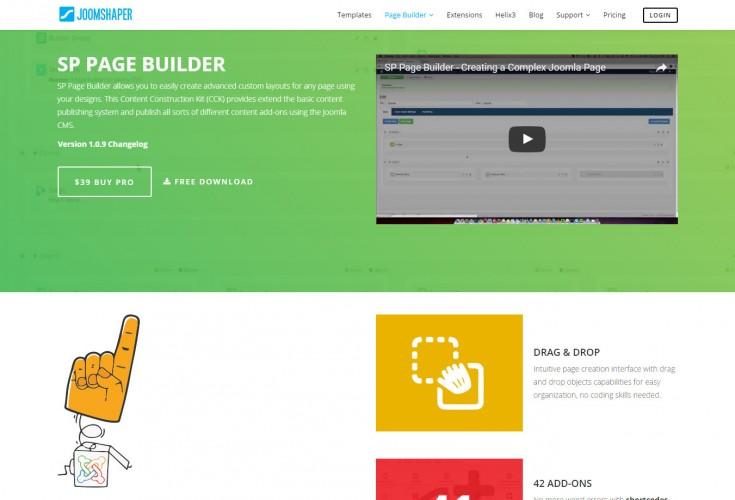 SP Page Builder is one of the old and popular page builder for Joomla. SP Page Builder allows you to create pages inside Joomla with its drag & drop interface so quickly.
It has 42+ built-in elements and mixed with free and pro version tightly integrated with Helix framework. Though, it works with others framework too.
SP Page builder tightly coupled with Bootstrap with their namespace and you can't use another front-end framework.
Key Features:
Drag & Drop
Highly Customizable
Multimedia Integration
Custom Addons
Built-in Animations
Video Background
Parallax Background
Page Export and Import
Bootstrap Based
More Info / Download Try Live Demo
JSN Page Builder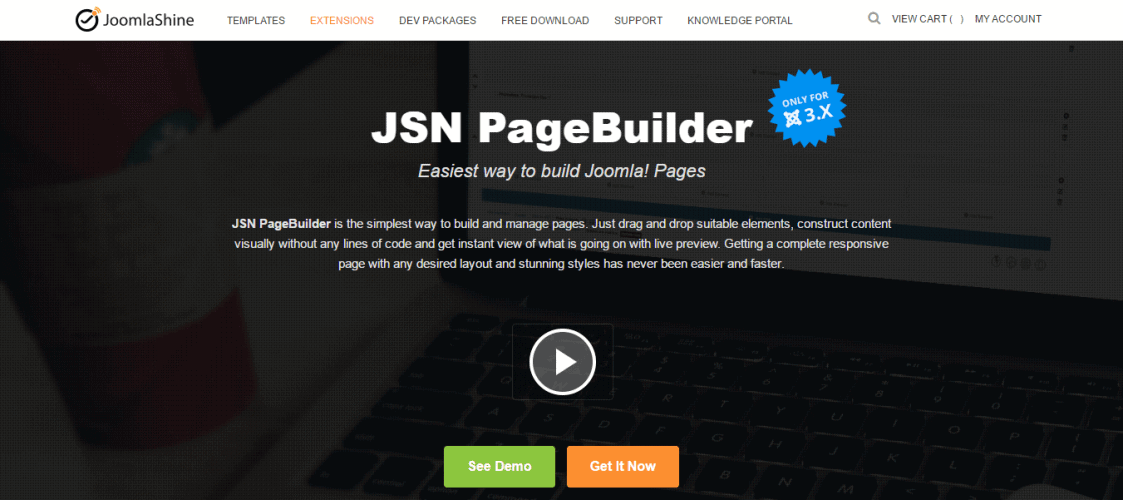 If you can create an article in Joomla, you can now create your desired page without worry with the JSN Page Builder. It is a simple tool to build pages and layouts that provide unlimited style variations for you.
JSN Page Builder doesn't only allows you to create new pages but also helps you to redesign your old pages with a lot of advanced elements, widget support, and animated effects.
Key Features:
Drag & Drop Management
Visual Editing
Article & Module Editing
Advanced Page Elements
Compatible with all Template and Frameworks
Built-in Animation
Responsive Layout
Live Preview
Parallax Scrolling Background
Video Background
More Info / Download Try Live Demo
Azura Responsive Joomla Page Builder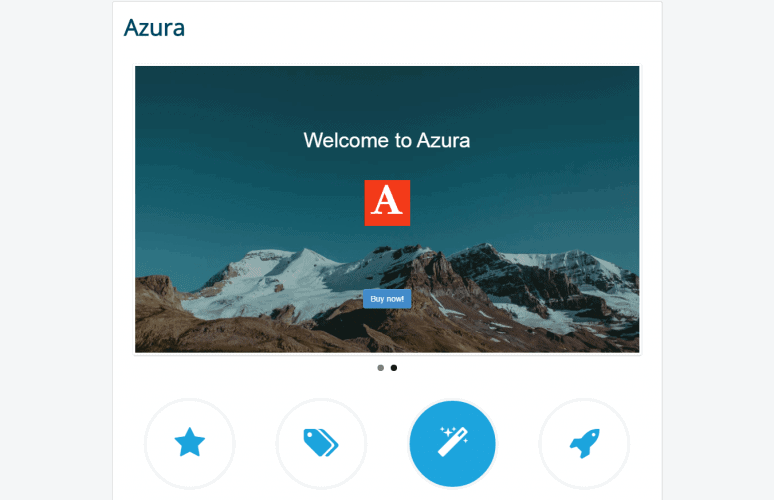 Azura page builder for Joomla builds on top of the modern technologies to get the best for your lovely website.
With the new version of Azura 2.3, you will be able to create advanced custom layouts with its 35+ built-in elements within a few minutes.
Besides that, you can also save current page or page section element as a template for later used.
Key Features:
35+ Built-In Elements
Custom Style for Individual Page
Module Support
Animation Support
Azura Search Plugin Added
Back End Layout Integrated
Options Panel for Category and Tags Implementation
Multilanguage Ready with Associations Tabs
More Info / Download Try Live Demo
Page Builder CK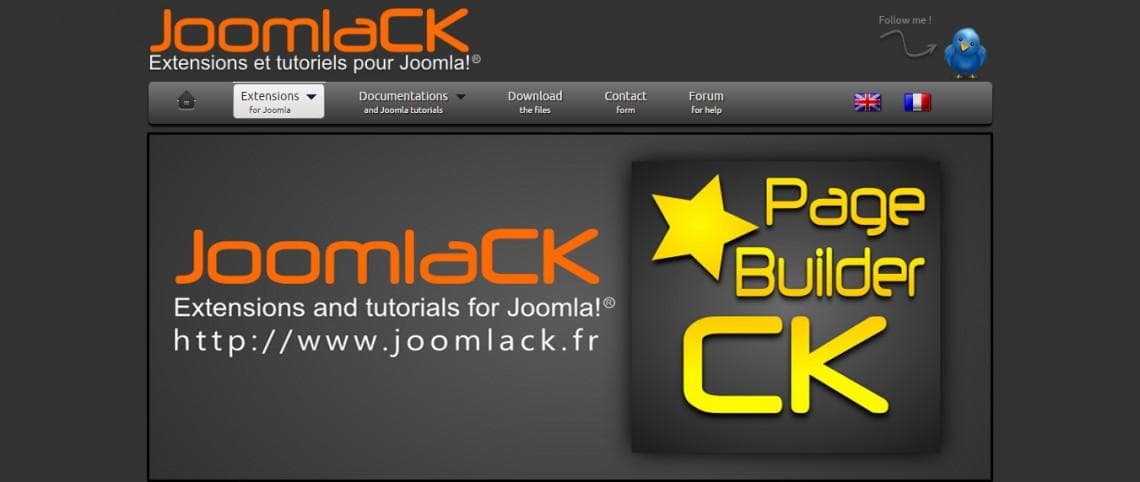 Page Builder CK allows you to create web content easily without any effort and with many predefined elements and drag and drops solution.
Now you can create your custom pages using different styles, accordions, tabs, icons, and arrange them like you want with the styling interface.
Key Features:
Drag & Drop Management
Module Editing
Export and Import Pages
Responsive Layout
Live Preview
Built-in Animation
Images Slider
Google Map
Element Library
Try Live Demo More Info / Download
If you have ever got in stuck when building content for your Joomla website, you should use a drag and drop page builder Joomla plugin. It will improve your productivity and saves your money in the long-run.
Have any questions or suggestions about these plugins? Drop a line in the comments section below.