Why Go For Financio Joomla Finance Template, While There Are Lots Of Choices?
In the template business, we have seen a lot of templates, real problems, and real clients. We have put all these experiences together in the Financio Joomla template. This template won't let you down creating your Joomla finance site after all everything is designed and developed by professionals.
Ready To Kickstart With The Financio Pre-Designed Pro Joomla Template Three Exclusive Homepage Variations
Three elegant homepage variations come with the Financio Joomla template. Choose any of these homepages and create your finance site instantly. It's modern and responsive layouts will perfectly fit your business site.
Eye-catchy content representation
Present rich information with images
Effective Slider and Hero Section
Apart from plenty of amazing features, the Financio Joomla template comes with a magnificent hero and slider sections on every homepage. Financio easily grabs the attention of your visitors from the very first view.
Modern look with magnificent sections
Created in a way to grab attention. Quix + T4: The Ultimate Bond
To give you the best experience, we have used the best framework - T4 and best Joomla page builder - Quix. Create anything with the Quix page builder and take control of the site with the t4 framework. It's very much easier than your imagination.
Create, edit, and customize everything in your own way.
Develop site by viewing all changes live.
Full-Featured Blog Support
With the Financio template, you can share your success stories and different finance strategies with your readers. This will not only help your readers but also help other persons to become your client.
Full-featured blog that is optimized for all types of readers.
Supports multiple post formats. Newly Styled Joomla Default Pages
Financio is packed with all the Joomla default pages, including login, search option, user profile, etc. All these Joomla pages are not regular, and every pages are styled uniquely. We tried to give the best look to these pages from our end.
Advanced and regular both search comes with Financio.
Simple login and signup process.
A simple pricing table is always wanted by every customer. The simple yet elegant pricing table of the Financio template can help you to get effective consumer sales and highlight the plan that you want.
Easy attraction to the pricing table.
Customize easily in the way you want. Services Section That Sales
Services is always a very important section because it helps you define what services you provide. Financio's services section is done in a way so that people can understand best what they are about to get from your site.
Grid-based services description.
Effectively highlight your service in short.
Everyone has his own preferences for the header structure and want to arrange its elements differently. Financio comes with exclusive two header variations, that gives you maximum flexibility while configuring your website.
Give your site a diverse look with elegant headers.
Maximum flexibility. Financio offers you a robust contact form that comes with all the contact details. Your client will be able to provide all of his informations in the fields and book his consultation easily. We have used next-generation Joomla page builderQuix to create this form.
Cleanly designed form.
Fully functional with notification.
Everything A Joomla Template Should Be
SEO Friendly
Financio comes with Quix built-in SEO analyzer. You don't need to worry about your website optimization at all.
Fast and Easy Onboarding
Long story short, what this basically means is that, with this theme, you can import a ready-made Joomla website in less than 5 minutes.
Easily Customizable
Do whatever you need for an awesome looking website. T4 Framework + Quix page builder will give you every option you can imagine.
Responsive Layout
Financio is fully mobile friendly and can adapt automatically to mobile, tablet, desktop. There's no need to make a separate layout or content.
Smooth Animation
Amaze your visitors with cool animation. You can control the animation type, duration, and chain them to achieve a visually stunning website.
Safe Updates & Fast Support
We update our template frequently with the latest version of Joomla and detect breaking changes in template updates before we push them.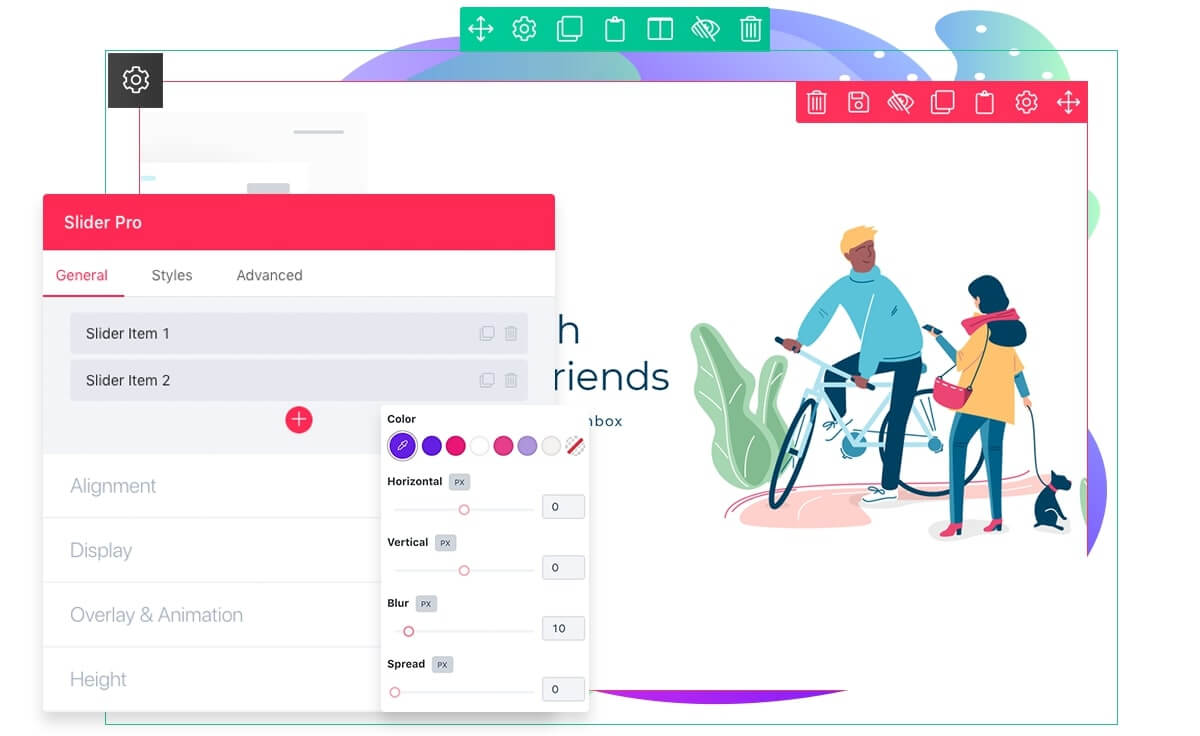 Drag & Drop Website Building
Using Quix's drag & drop system, you can do anything without writing or customizing code.
Customize Anything & Everything
Valley work seamlessly with Quix ensuring customization each and every part of your website.
Analyze SEO Score Instantly
Optimize your website for SEO using Quix's built-in SEO analyzer.
Built Using T4 Joomla Framework
Financio built with the most potential latest Joomla version T4 Framework to gives you maximum performance with speed. Awesome Support
We are a nimble team of designers and developers who are always ready for your support. No need for Customer Care people, because everyone is responsible for customer support here.
We are a nimble team of designers and developers who are always ready for your support. No need for Customer Care people, because everyone is responsible for customer support here.