Since we released our first education template Finnix we got a lot of positive feedback from our customers. We found the growing of download counter of Finnix which motivated us to make another education template for Joomla!. Today we are proud to present a sneak peek of our upcoming
template name "Matheno". In this template we are going to introduce some cool new features such as:
Social Widgets
Full screen slideshow
Fancy menu
Many more..
Full Preview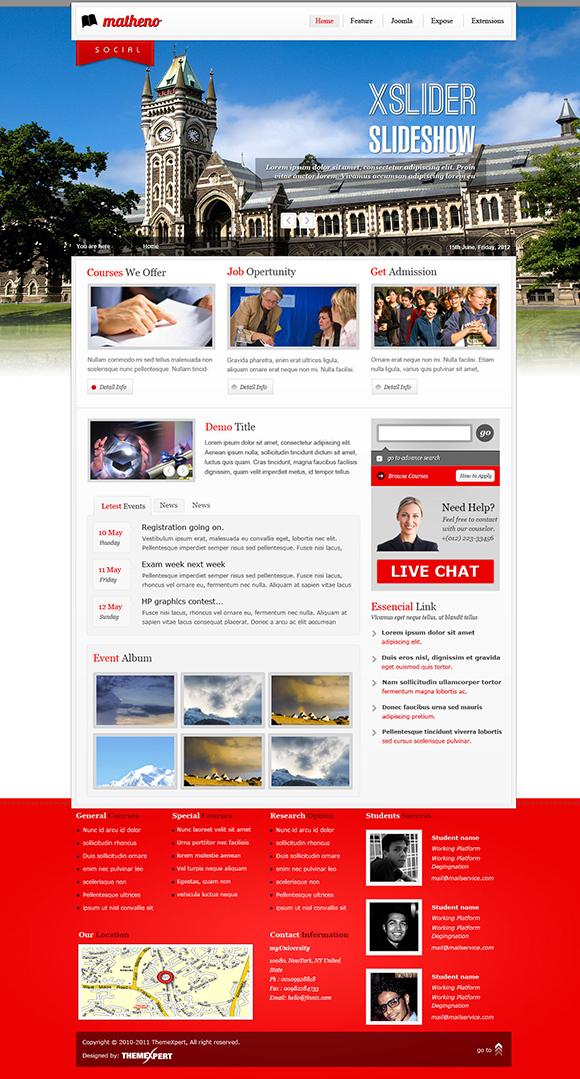 If you are not already our member, subscribe now with a 20% discount, valid until 22th June, 2012. Just use MATHENO20 as your coupon code during checkout.
Like what you've read?
Join the best Joomla blog on the net and stay up-to-date with our latest tips, tricks and free design resources. We won't share your info with anyone.