Outbound links are links from your website to other websites.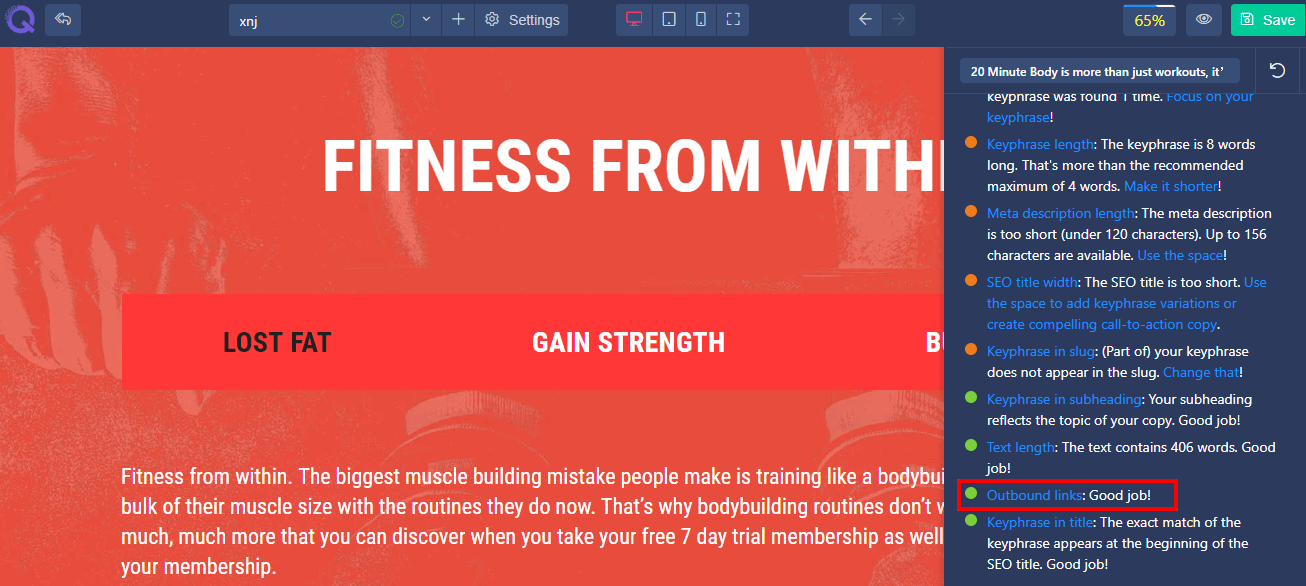 What does the outbound link check do?
The outbound links check counts the number of links you've added to your post or page. It counts nofollowed and followed links. To get a green bullet you'll have to add at least one followed link.
Why are outbound links important for SEO?
An outbound link is not essential if you want your post to rank. That's why you won't receive a red, but an orange bullet if you don't have any outbound links. However, since we practice holistic SEO, we believe that, together, we can build a better web. This means that you should put an effort into giving people credits for writing good content or providing great answers. You can do so by adding followed links to the creators of high-quality content on the topic you're discussing in your post. Followed means that search engines can follow these links, add value to the article and perhaps rank it higher. Nofollowed links don't provide value, that's why they won't turn your bullet green.
How to improve your outbound linking?
Try to add a followed outbound link to every article you write. Which sources did you consult and which ones gave you the right answer? Refer and link to them, because they deserve it. You'd like others to do the same for you. If we all link to the sources we consider the best, they end up higher in the search results and we all benefit!