2 Premium Templates by ThemeXpert ($30 value)
In this bundle, you get access to 2 of ThemeXpert's latest templates. Infinity and Sanity.
Infinity: Infinity is an optimized and streamlined theme and serves as a blueprint to build your own custom themes. It offers 4 different theme styles to get you started right away. Every bit of code is well documented and least amount of files are added to make your customization faster.
Sanity: Sanity is an ideal choice for business or corporate website. It brings you a clean layout with a broad range of options for customization. You can choose from various color backgrounds, patterns and is fully customizable from the backend.
What you get: Sanity and Infinity for Joomla 2.5. Please note that you don't get any updates or support with these templates.
---

Professional Training for Joomla by Video2Brain ($19.99 value)
Trainer and consultant Laura Gordon teaches you everything you need to know to build a site with Joomla!, from installing the software, to adding and editing content, to working with components, modules, menus, and templates. You'll learn how to create articles and categories; customize the appearance of text, images, and links; and maintain and update the site once you've built it — all without having to rely on outside experts!
URL: https://www.video2brain.com/en/courses/getting-started-with-joomla
URL: https://www.video2brain.com/en/courses/adding-dynamic-functionality-to-your-joomla-site
What you get: 7 day access to both of Laura Gordan's courses on Video2Brain.
---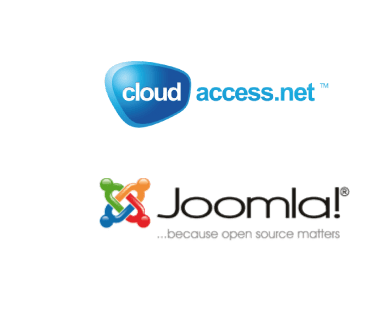 Joomla Cloud Hosting from CloudAccess ($134 value)
CloudAccess is a premium hosting provider for Joomla. With their Platform-as-a-Service, you get - hosting on premium equipment, managed backups, Joomla! phone support, email, and lots more.
URL: https://www.cloudaccess.net
What you get:
Joomla installed and perfectly ready in the Cloud 
Free Daily Training Webinars
3 Free Months of Joomla Hosting (Standard Hosting Plan - https://www.cloudaccess.net/pricing.html) 
Phone + Ticket Support for Joomla + Hosting
Free Install of any JoomlaArt Template
Free site Imports - with go live support. 
Free Setup of Google Applications
---
Sidebar extension from iJoomla ($77 value)
iJoomla sidebar makes your Joomla site sticky. Want to make your article pages more exciting? Want to pack more information into a single page? Place ads? Videos? RSS feeds? Or tease readers towards another article? SideBars are the perfect solution... and with the iJoomla SideBars Extension for Joomla, they're now a breeze to use.
URL: https://sidebars.ijoomla.com
What you get: You get the latest version of Sidebar; please note that you only get the download and no updates and support.
---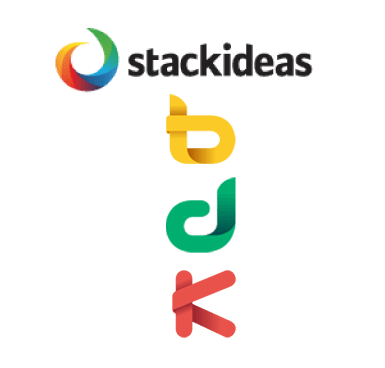 EasyBlog, EasyDiscuss and Komento from StackIdeas ($128 value)
EasyBlog: Start blogging professionally with this out-of-the-box solution without breaking a sweat. EasyBlog is the top-rated blogging component for Joomla! It works seamlessly with wide range of other Joomla! extensions and integrates with many social media addons. Learn more about EasyBlog.
EasyDiscuss: EasyDiscuss is a multi-purpose conversation tool. Use EasyDiscuss for Q&A like StackOverflow, user voice, or simply a modernized discussion forum.  Learn more about EasyDiscuss.
Komento: A powerful and advanced comment extension for Joomla to manage user comments in articles, blogs and more. Learn more about Komento.
What you get: You get the latest version of EasyBlog, EasyDiscuss and Komento; please note that you only get the download and no updates and support.
---

eCommerce, Event and 11 other extensions by RedComponent ($91 value)
Redcomponent is a premier Joomla shop. They have over 200 extensions with some of the top highly rated extensions on the Joomla Extension Directory. In this bundle you get the following extensions by RedComponent: jUpgrade, redMEMBER, redSHOP, redBOOKING, redEVENT, redFORM, redLIST, redITEM, redCOMPETITION and others
URL: https://wiki.redcomponent.com/index.php?title=Main_Page
What you get: You get 12 month subscription to Redcomponent. Check this link to see what you get in that plan: https://redcomponent.com/download
---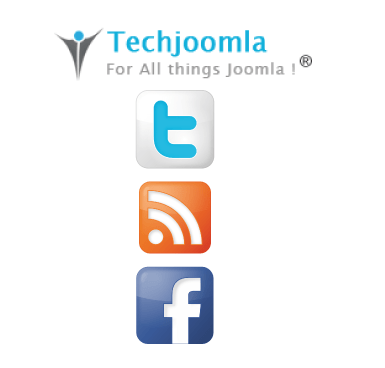 Social Media Syncing Extension by TechJoomla ($45 value)
Broadcast is a Social Sync tool for Joomla & JomSocial websites. With Broadcast, you can: 
Push the activities & updates from your site to various supported Social Networks 
Pull activities &updates from supported Social Networks to your site. 
Import RSS Content Feeds into your site's Activity stream. 
Users can use Broadcast to update all their Social Statuses from one place - your site !
Users can connect their Social Accounts to Broadcast & all their activity on Major networks can be synced to your site & all your activity can be synced to the networks. 
URL: https://techjoomla.com/broadcast.html?view=xml
What you get: You get the latest version of Broadcast for download. Please note that you don't get any updates or support with this.
---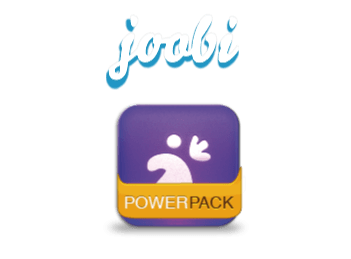 12 Joomla eCommerce extensions from Joobi ($140 value)
You now get applications that allow you to create your online shop and sell your products. You can manage products, give coupons, manage multiple currencies, and more. The Joobi Power Pack includes these products:
URL: https://joobi.co/marketplace/catalog/category/eid-24
What you get: 3 months access to Joobi Power Pack (which includes all the 12 Joobi eCommerce products).
ALL this for only $97? Wow!
How it works:
---
Buy the bundle before Monday July 30th, Click here to purchase
After the payment you will get an email contain download link.
Download the package with instructions of how to access each item
Note: We do not offer refunds for this bundle, all payments are final.