With Quix - the most advanced, fast, and responsive page builder for Joomla, you can build a simple to complex site by yourself.
But creating a website don't ensure the completeness of the online identity of your business. You should optimize your site for the people who uses search engines to find their desired result.
The more you are optimizable to the search engine the more you will be visible to the people.
Search Engine Optimization formerly known as SEO is the hot topic on the World Wide Web. Everybody wants to raise higher and came up on the first page of Google Search and get more traffic.
A research study of hubspot.com says that an average of 12 billion web searches is conducted each month in the U.S.A alone.
Therefore, SEO will gain importance more than anything else as it helps you to boost your brand, drive quality traffic, get visibility, and lend your business the credibility that it needs to succeed.
In today's article, I have identified and made a list of the best SEO practices with your Quix page builder that can make a significant difference in the search engine queries.
Best SEO Practices with Quix
Design Responsively:
Google announced a major update just a few days ago to their search engine algorithm. According to this announcement, there will have a significant impact on mobile search results worldwide.
This update improves the rankings of the sites that provide a mobile-friendly user interface to the searchers. So, you can understand the importance of responsiveness of your site.
But you don't need to worry about this matter while using Quix page builder.
Quix is building for you keep this issue in mind. It is more than responsive.
With Quix you can select a different layout for various devices that will make a marked difference to the way you build a responsive website.
Do KeyWord Research:
Keyword Research is one of the most valuable, and high return activities in the field of SEO that is not only getting visitors to your site but about getting the right kind of visitors. Getting the right keywords can help you to rank high in the search engine.
You should use the professional keyword research tools to finalize your target keywords and use different keyword tools to make a comprehensive list. Some of the modern and free tools are:
Speed Up Your Site:
Website speed is one of the signals indicate by Google algorithm to rank the pages in the search engine result. The research shows that Google measures time to first byte as when it considers page speed.
On the other hand, page speed plays the crucial role in the user experience. Pages with a longer load time tend to have higher bounce rates.
With the advanced caching mechanism and powerful rendering engine of Quix page builder, it will ensure that your website loads faster than your competitor.
SEO Friendly Codebase:
SEO Friendly code means correctly formatted HTML code that helps to make sure that all pages are indexed properly without any major roadblocks. Clear code and better approach make website documents to be easily searchable and ranking on the internet.
Quix page builder follows the guideline of Google and best practice of SEO that ensure that your web pages will contain SEO Friendly coding structure.
SEO Friendly Permalinks:

Make your permalink search engine friendly. To do this, don't use character signs and space in the permalink, use hyphens (-) instead of space, and keep your focused keywords in the permalink.
Do not use underscores (_) in the permalinks, always use hyphens (-). And avoid the using of capital letters.
Speak Up with Google Language:

You should speak up in Google Friendly language. How would be it possible? Just make sure that your main headings are in H1 tag, subheadings are in H2 and H3 tags.
And the essential thing is to make sure that the main heading and the title contain the focused keywords.
Image Optimization:
Google prioritizes image for search something. Always create alt tag and write a proper description in the alt text. And be aware that your alt text is containing the keywords.
Anchor Text:
An appropriate description of the internal links in your content will describe the targeted content more fluently, and it will be more visible to visitors.
Use an appropriate anchor text instead of "here" and "there".
Dofollow and Nofollow:
Use rel="nofollow" tag on low-value links. Therefore, it will not pass the page rank juice to low-value links. To do follow a link you do not need to add anything.
Internal Linking:
Try to interlinking the appropriate contents with each other. Because interlinks will establish the site architecture and spread link juice.
When search engine spider reaches one page, then it will look for the internal links on that page. Therefore, the spider will reach those pages also.
Submit the SiteMap to Google and Bing: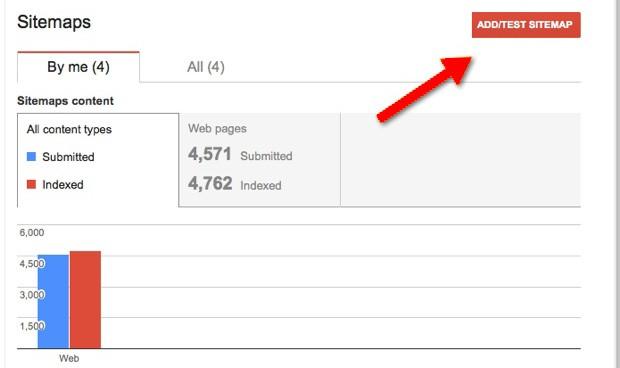 A sitemap will help to index the links of your website in search engine indexing list.
To optimized your site you should submit the sitemap of your site to Google and Bing. Do not think about Yahoo because Yahoo and Bing work together.
Keep the Content Up to Date:

Users don't like the outdated content even the updated content frequently attracts search engine spiders. Therefore, the bot indexing the updated content regularly.
Summing Up
That's all about it. The sooner you will employ these simple tricks with your Quix page builder the sooner you will get a reward.
Hope you will find this article helpful and will be conscious at the time of creating your next Joomla content using your Quix Page Builder.