An XML sitemap is a document or a file that helps Google and other search engines better understand your website while crawling it.
It is the way for website owners to tell search engines about all the pages that exist on their site and accessible to all users.
Above all, an XML sitemap is not made for the visitors or users, instead of made for the search engines.
Unfortunately, the default Joomla can not generate a sitemap that's why you are forced to use additional extensions that provide such functionality.
The easiest way to create a sitemap for a Joomla website is to use one of the many extensions available. In this tutorial, I'll go you through creating an XML sitemap file for Joomla website, using the OSMap extension.
OSMap is a free Joomla sitemap generator, automatically create a Google-friendly sitemap for your all content including images, pages. It also generates HTML sitemap and allows multilingual sitemaps.
Creating the Sitemap
At first, you need to download OSMap by following the link above.
Step 2: Install the extension on your Joomla website
Login your Joomla administration panel and navigate Extensions -> Manage -> Install.

In the opening window, you will see a file uploader option. Click on it and select the file which you have downloaded a few seconds before. And press the "Upload & Install" button.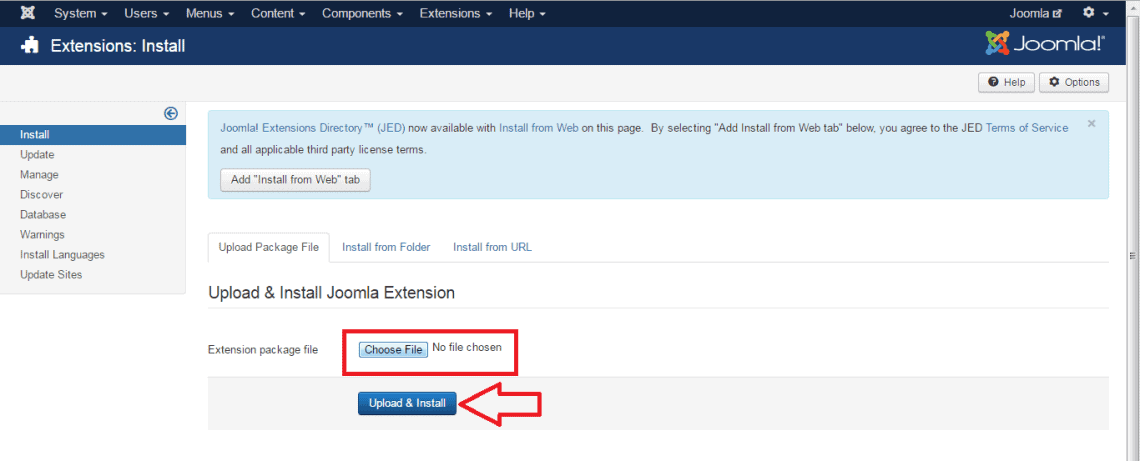 You will see a successful message after few seconds.
Step 3: Configure OSMap Sitemap
Navigate Components -> OSMap. The "Sitemap Manager" window will open. Here, you will see a link named Sitemap. Make sure it is published and default.


Step 4: View the Sitemap
The link Sitemap contains 4 Sitemap links (XML, HTML, News, Images) in the "Sitemap Manager".
XML: (For Google search engine) Click on the XML link. The XML version of the sitemap would look like the image below. You can copy the links from here and submit these links into Google search console.
HTML: (For visitors) This version will let you show all your contents to your visitor.
News: For Google News
Images: To submit your images to Google
Step 5: Display a sitemap in your website
Navigate Menus -> Main Menu -> Add New Menu Item.

Make a new item named "Sitemap" and press "Select".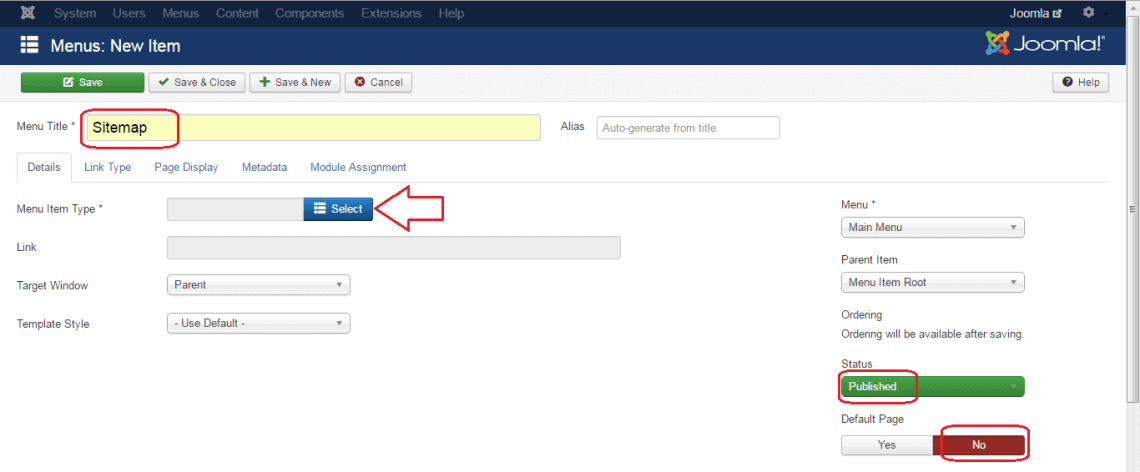 In the opening popup window, choose "HTML Sitemap" from OSMap. Also, make sure the item status is "Published" after then press "Save & Close" button.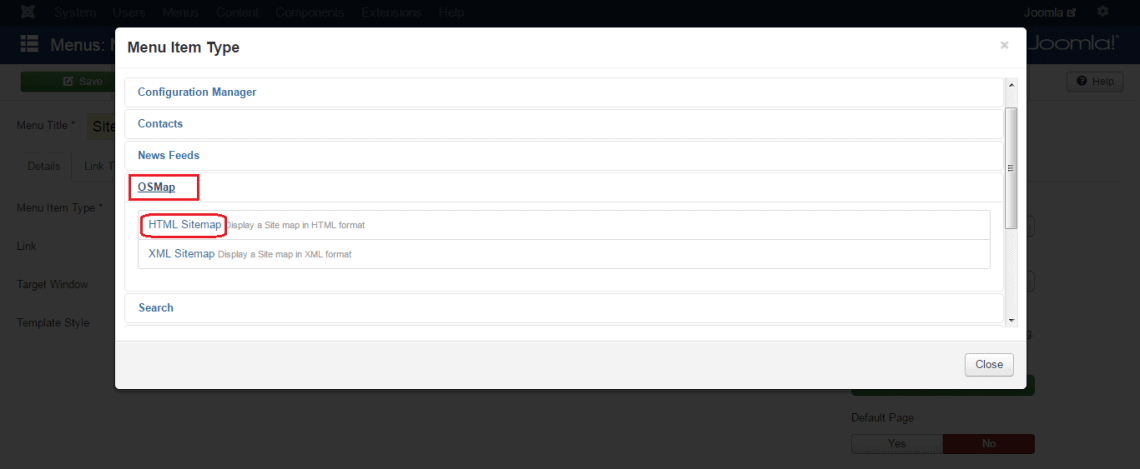 Look at the image below; a new item has added to the main menu.

It will appear as a HTML Sitemap in your site that increases the website usability. Look at the image below.

An HTML sitemap is one kind of table of contents where users get an overview of every important page of a website that it contains.
Moreover, there are links to the different pages, so users can easily navigate to the information they are searching for a site.
There also some more free extensions available to generate Joomla sitemap such as:
All of them are robust, highly featured, and well coded.
Other extensions are including valuable features which are not free and paid to download, these are:
Hope you enjoy this article, and now you can add a sitemap on your Joomla site. Let us know about your opinion through the comment section. And feel free to ask any question regarding this tutorial.