Here we are again with DigiCom Beta 3 update! I know you guys are eagerly waiting for the new beta and I apologies for the delay! This time we focused on product validity, customer management. We refactored a lots of code and optimized DB for better performance.
Product Validity
Now you can define how long user can download this product. You can select lifetime or specific time range. We are one step closer to the recurring billing for product.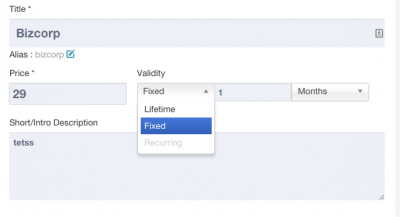 Customer Management Refactor
There was a bug introduced in Beta2 that forced us to rethink about how we handle customer data. We refactored all customer management part and we are one step closer to guest checkout system. Now you can see customer orders by visiting customer page in backend.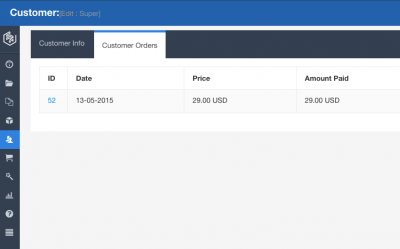 Product License System
Along with the product validity we also created license system for all individual purchase. So you can easily validate payment and give downloadable files to any client. It requires a simple REST API and ACL implementation that we are hoping to introduce on next beta.
Expiration Reminder
We've added a tiny yet useful features in customer dashboard front-end. You will see a reminder icon after your product expire data.
Clicking this button will take you the your google calendar and fillip all the necessary fields. You just need to press the save button. Google will remind you one day prior your product expiration.
Update Instruction
Due to database table relation and structure change you have no way to uninstall the old version and install this one. Once we settled down with DB structure 
Next Release
We already started working on reporting feature but haven't quite finished it for Beta3 release. We are on it.
Due to heavy workload we missed Beta3 deadline and we are wrapping everything up so it won't happen again. We are hoping to release new beta bi-weekly.