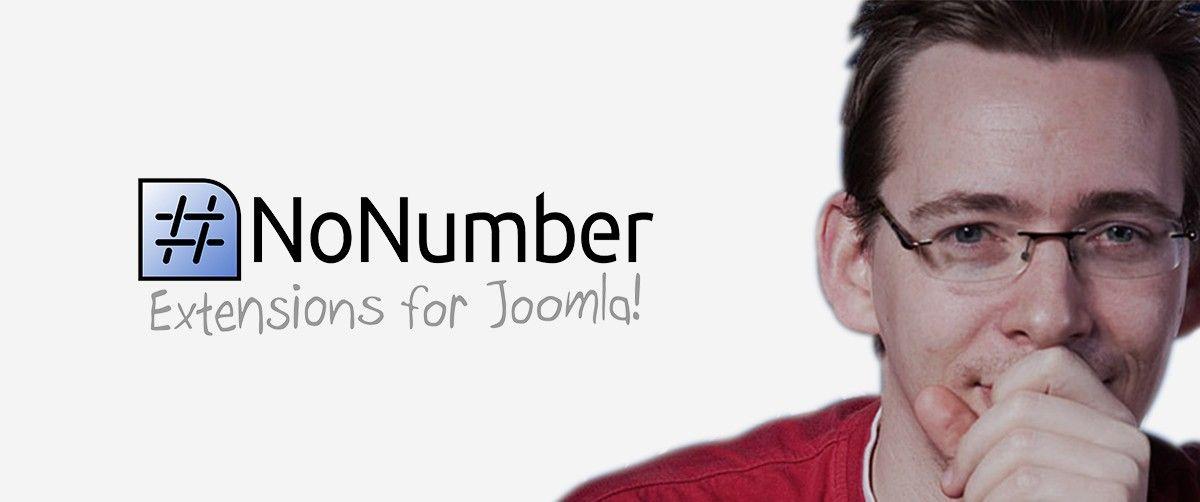 If you are a Joomla user or developer, chances are you know the name NoNumber for their incredible collection of Joomla extensions.
NoNumber is a company that creates and offers an ever expanding and improving range of the best Joomla extensions, that are generally focused on extending Joomla's functionality and making repetitive tasks easier and faster.
I am personally a big fan of Advanced Module Manager, that provides you sovereignty to publish Joomla modules anywhere in your Joomla website. Do you know whose genius head came with the idea of this revolutionary extension? Let me introduce him, he is Peter Van Westen.
The passion of Peter had a kickstart at his six to be a pastry chef. But the accomplishment of his dream to be a pastry chef at his 20, leads him to move forward to do something great. One day Peter got an opportunity to make a website of a church. Fortunately, he built the website on Joomla successfully. And the love for Joomla! started to begin.
Peter van Westen has been working with Joomla for several years now with his one-man company Number!, made some wonderful and award winning Joomla extension like like Advanced Module Manager, Articles Anywhere, Tabber, Slider, Sourcerer. We had a chance to get in touch of with Peter Van Westen and asked the following questions.
Pastry Chef to Entrepreneur, Journey Begin
I am Peter Van Westen. Born in 1979 in the summer. I think it rained. Stuff happened for 23 long years. Then I met my later-to-be wife. And then life started.
I got married. Got a daughter. And since then life is pretty much complete and great!
Going back to the parts I skipped over:
I wanted to become a pastry chef from the young age of six. My whole education was pretty muchinlined with that. So at the age of 20 I was finished with school/college and got my first job as a pastry chef. Ok, so that's mission accomplished, what now? Do this the rest of my life I guess…