This August we've been quiet for a long time where we tend to release 2 templates each month. Rest assured, we've been toiling away behind the scenes, preparing for a very big template, which will be Responsive in manner with HTML5 markup!
In our previous blog post, we mentioned that Expose 4 is coming with fully responsive implementation and it just took a little more time to cook with HTML5. Finally we managed to cook them all together and going to serve a delicious crispy template called 'Crisp'.
Crisp is a business/corporate template boiled nicely with EasyBlog, K2 and Kunena extensions. K2 has 2 in built templates for blog style and portfolio, which we already implemented in Untitled template.
Desktop view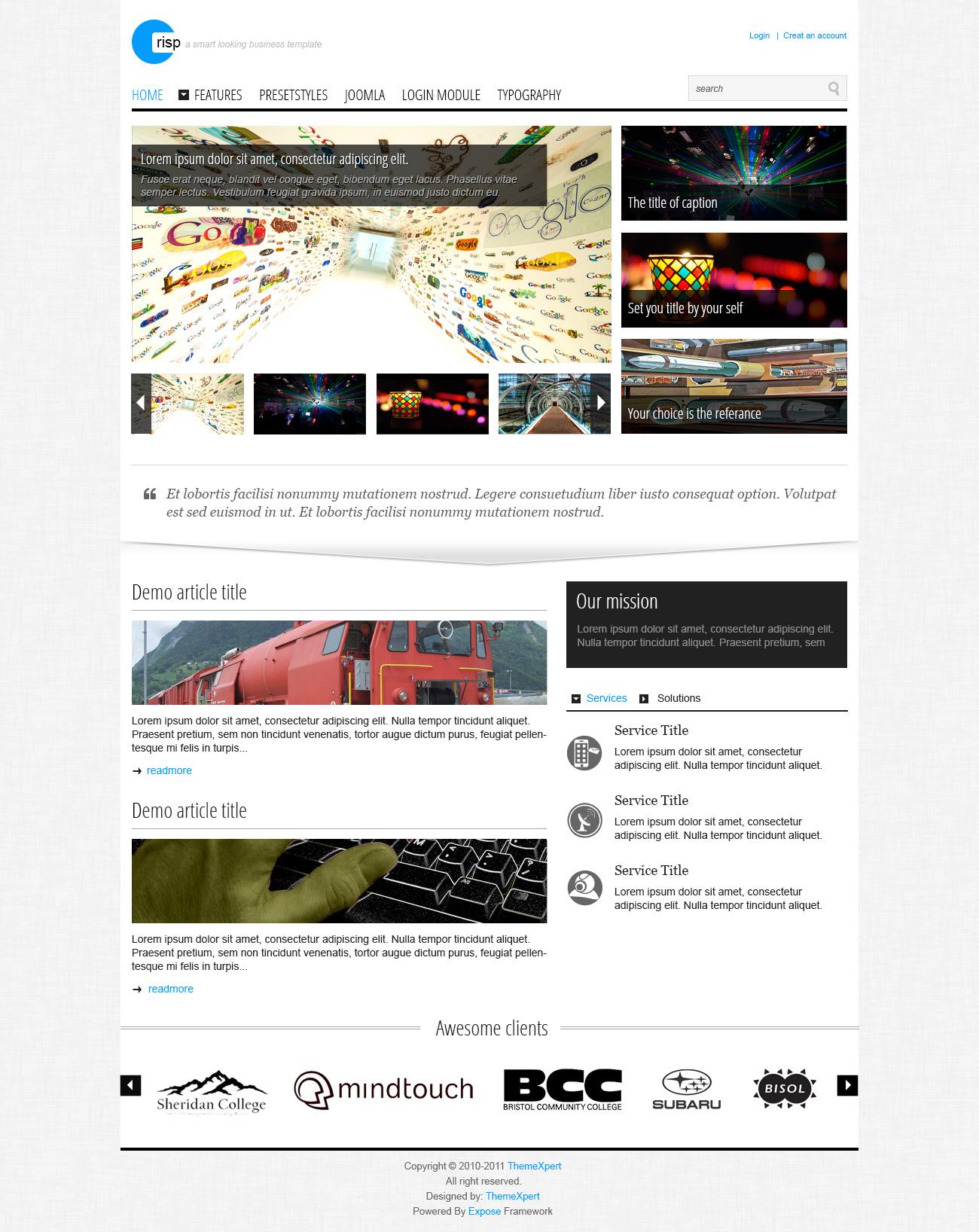 Tablet view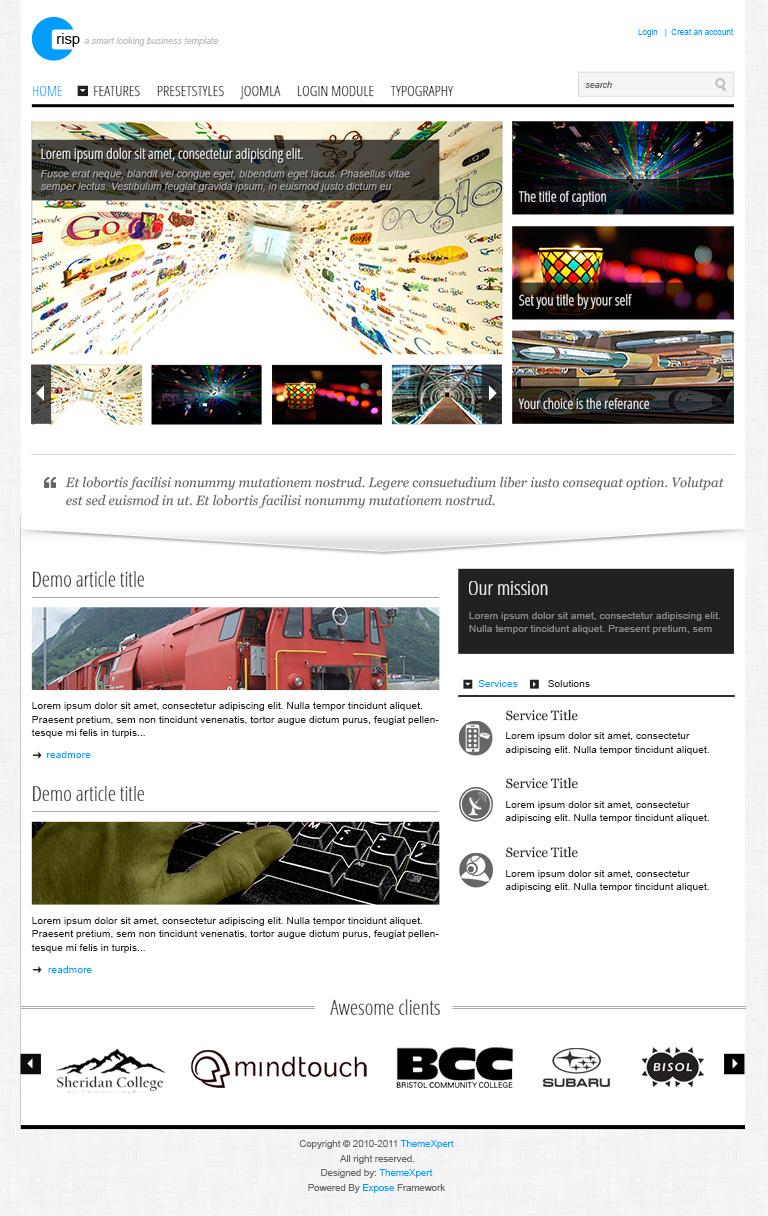 Mobile view